Training Center in Milan
Client Cliente Privato
Location Milano, MI, Italia
Built area 1,000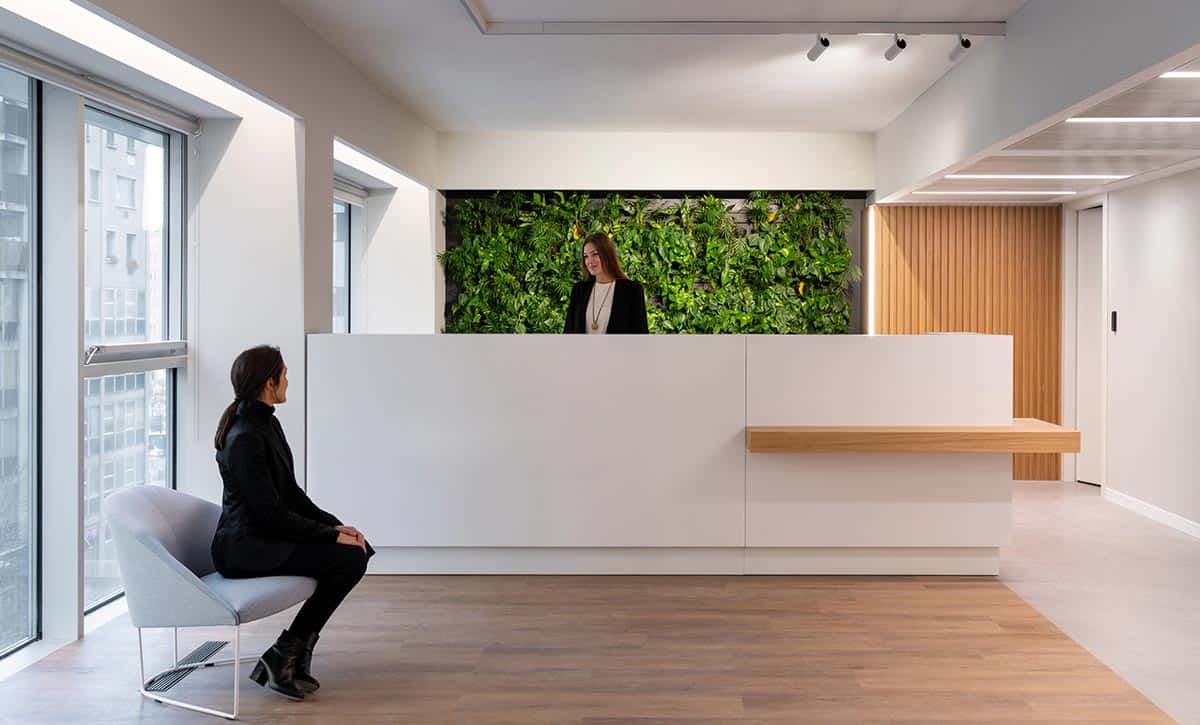 Companies are first and foremost made up of people and for this reason their growth mainly depends on that of its resources.
The importance of having a training center lies entirely in this awareness: the complexity of modern work requires trained, motivated and passionate people who are able to govern complex processes and heterogeneous organizational dynamics.
If then this training center is also conceived as a place where individuals have the pleasure of spending time, because it restores an environment that recalls nature and its elements, then everything is completed perfectly.
These are the foundations from which the project for a new Training Center in the technological-financial heart of Milan was born (Private Client) created with Progetto Design & Build. Multi-purpose areas dedicated to specific training activities are distributed over a thousand square meters, with a definition of the space that symbolically refers to the 4 natural elements.
Air, Water, Fire and Earth are the areas in which the entire layout is articulated and subdivided, as well as logically characterized by colours, material elements and graphic and design details.
At the entrance and in the first reception area also intended for receptions and catering, the qualities of the air element are exploited to return a large environment with light tones – with a predominant choice of white and blue. Here, the multifunctional rooms dedicated to digital training have sound-absorbing elements with irregular shapes which, hung from the ceiling, want to simulate the sky and its clouds. In addition, skylights and windows through which natural light passes, heighten the feeling of lightness for those who enter and experience the space.
Continuing in the next area, the colors become more intense reaching the shades of blue and green typical of the water element. These colors with a restful and calming effect were chosen for the largest auditorium, capable of holding up to 90 people, but equipped with movable and foldable walls with which to divide the entire volume even into two smaller rooms with 45 seats each .
This great flexibility is a constant of the entire project according to a logic of diversified use and in total support of the activities (training, conferences, events).
Even the more classic training rooms, distributed along the remaining vertical axis of the layout, can be reconfigured inside in various solutions and ways of use. Storage warehouses designed in the immediate vicinity facilitate the recovery or storage of the furnishings and objects present in the classroom.
In this area, deeper and warmer colors, a greater use of wood and a large presence of greenery (plants and vegetable walls) want to recall the qualities of the principles of earth and fire, restoring more reserved and limited environments.
On a graphic level, air, water, fire and earth are reproduced thanks to a texture composed of small equilateral triangles which, dynamically arranged on the various surfaces, recall their movement and colors (rain, flames, wind, etc.).
Pleasantly diversified spaces, high flexibility, functionality and extreme attention to detail make this training center unique, designed for the well-being of its employees.
Other projects in: Interior design