Palazzo Verona NH Hotel Collection
Palazzo Verona NH Hotel Collection
Client NH Collection
Location Verona, VR, Italia
Built area 6,500
Date 2018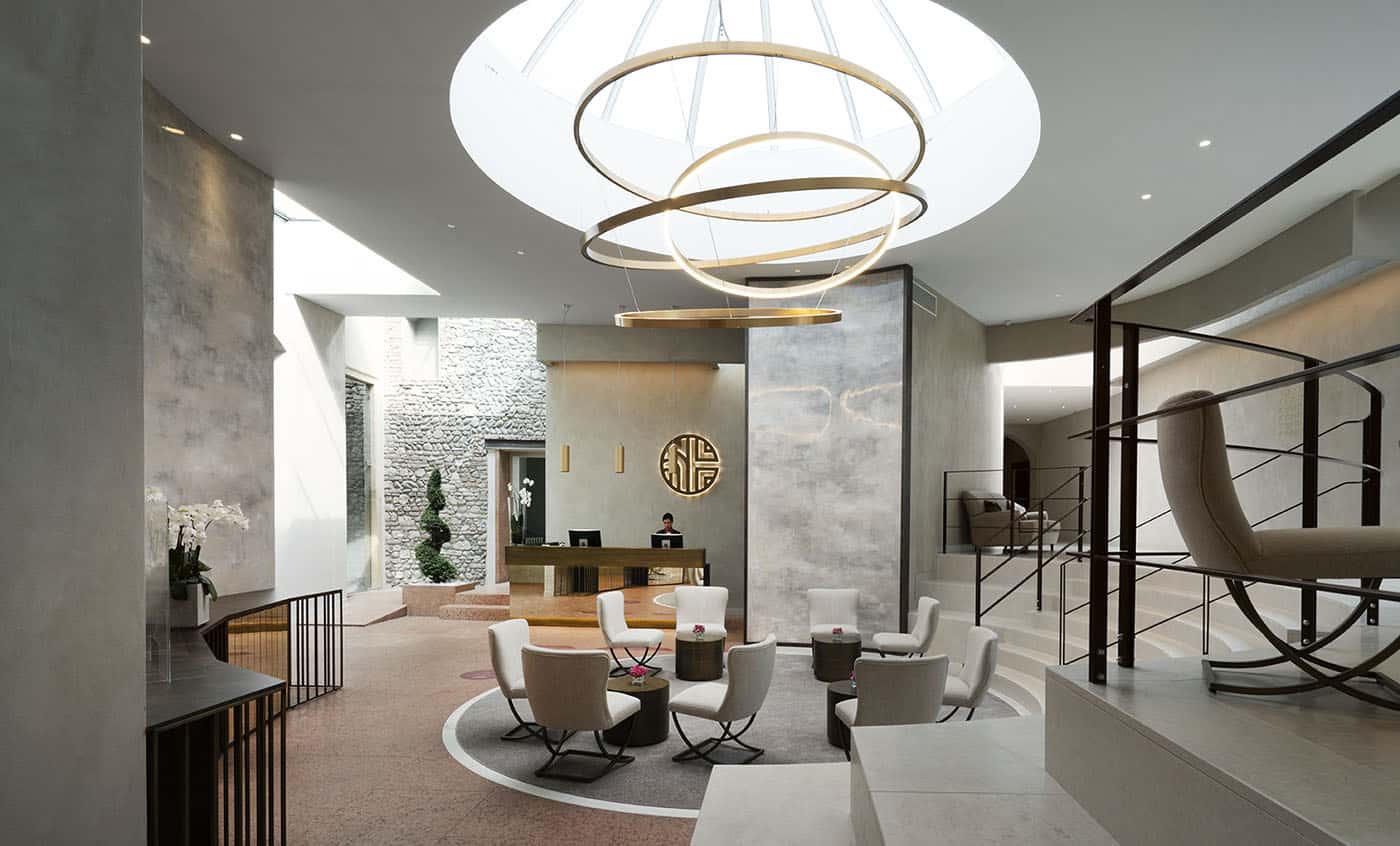 Located in the historic center of Verona, the hotel is located within the historic Palazzo Verona, of medieval origin, which is located in a strategic point to easily reach the places of greatest interest and symbol of the city.
The hotel has over 70 rooms and suites, a meeting room, an internal garden and a restaurant with 70 seats, 30 of which in the fourteenth-century courtyard. The project on the ground floor of the waiting / reception area provides a complete redistribution of spaces and functions, creating a new, more contemporary image linked at the same time to the design and color contrasts of the adjacent areas.
Another important intervention involves a redistribution of the functions that all gravitate in the central area, which, as the distribution center of the hotel, will be redesigned and thought of as a true place of welcome and aggregation.