Cicrespi HQ
Client Monfil
Location Liscate, MI, Italia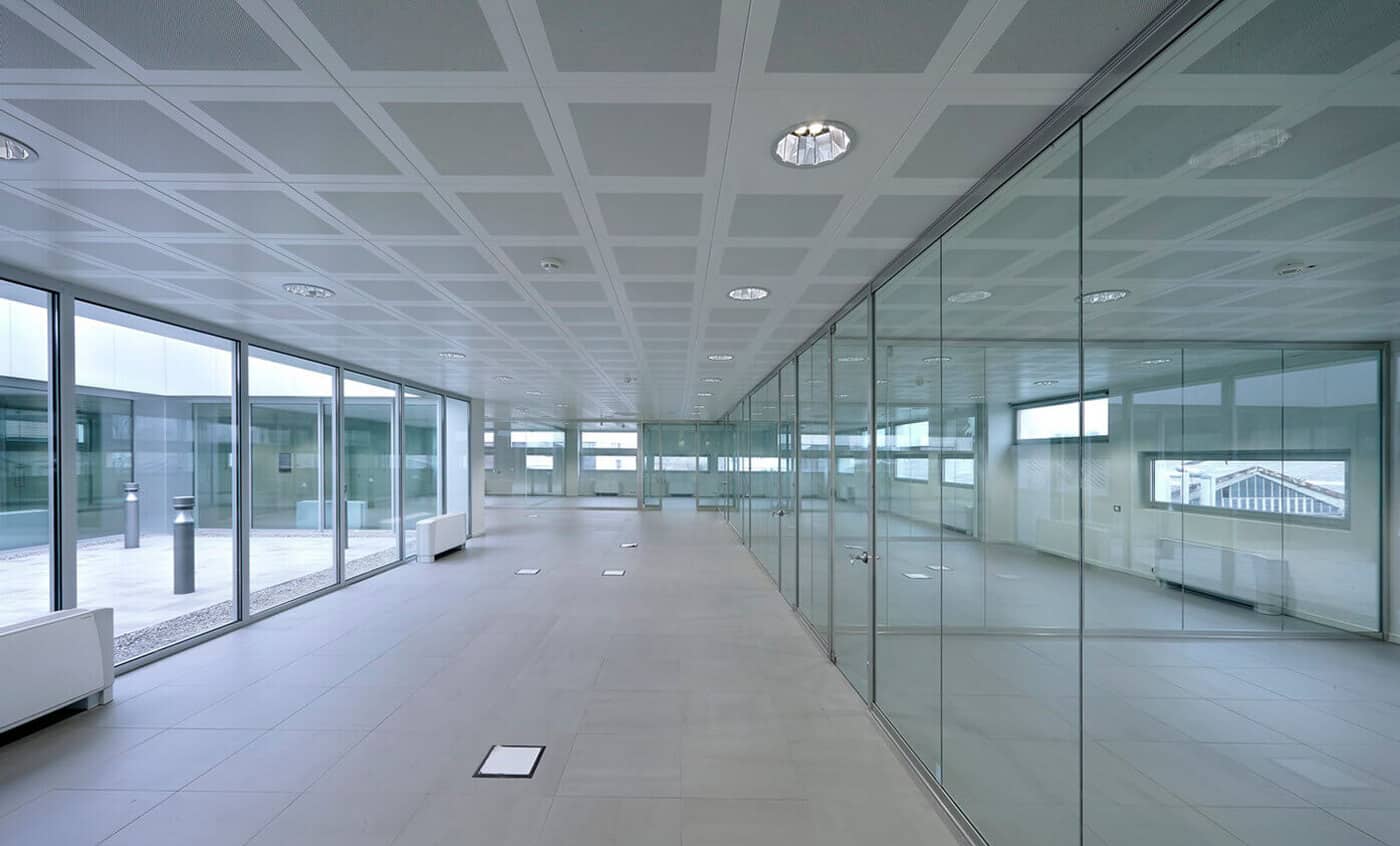 Finding the right balance between energy efficiency and environmental quality on the one hand, and cost control and time reduction on the other: this was the aim of Progetto CMR when designing the new headquarters of Cicrespi, the Italian firm leader in the development, manufacturing, integration and assistance of systems in identification, traceability and security of products, people, processes and route finding. Located in Liscate, near Milan, the two-story building is characterized by its simple and compact shape, a regular geometric conformation made for both offices and production.
A rectangular plan and a flexible internal shape characterize every level; the ground floor houses the laboratories and warehouses, and its internal layout is based on an analysis of the production cycle. The southern side is home to the laboratory milling, characterized by a high level of noise pollution; one of the peculiarities of the project is therefore a sound insulation system, carefully studied in order to cushion the vibrations caused by the laboratory machines through a fixed wall shielding.
The ground floor is characterized by vibrant colours, functional to the corporate brand enhancement. Two small bioclimatic cloisters, in the shape of green patios, illuminate the interior of the first floor, offering a venue for recreation and socialization; open space offices are also located on this floor.
Other projects in: Industrial & Logistic