Ecocity - Logistic Offices and Warehouses
Client Addamiano
Location Villasanta, Monza e Brianza, Italy
Date 2005 in progress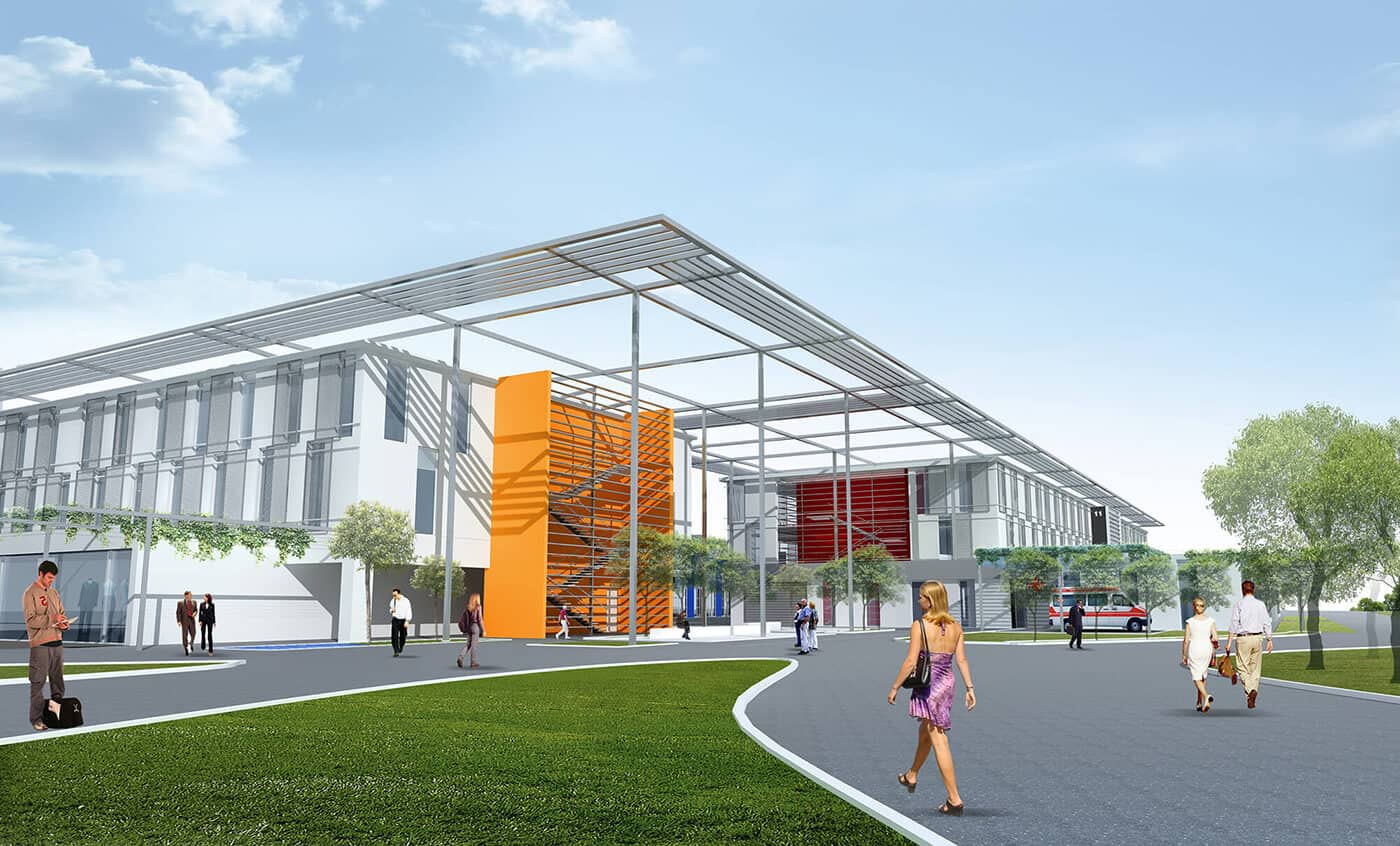 The area is located in Villasanta, a town which borders with Monza, the main city in Brianza and an important economic center in Italy. The innovative redevelopment project for this area, called Eco City, which formerly hosted a refinery, extends over 309,000 sqm and is focused on man, the quality of life, ecosustainability and energy savings.
The project includes the following essential elements:
• a large 108,000 sq.m park;
• a new railway station
• manufacturing activities with an innovative facility, both in terms of the plant and its services;
• the development of a curtain for commercial and office use
• a residential urban area surrounded by green spaces;
• the restoration of some existing elements (tanks) as a memento of the area's past.
This is the result of a new "refining" process that offers a seamless and permeable way of living in the city, where the focus is on creating an excellent quality environment.
This is Eco City.
Other projects in: Industrial & Logistic