International Specialised Hospital of Uganda
Client FINASI Srl
Location Lubowa Medical Centre, Kampala, Uganda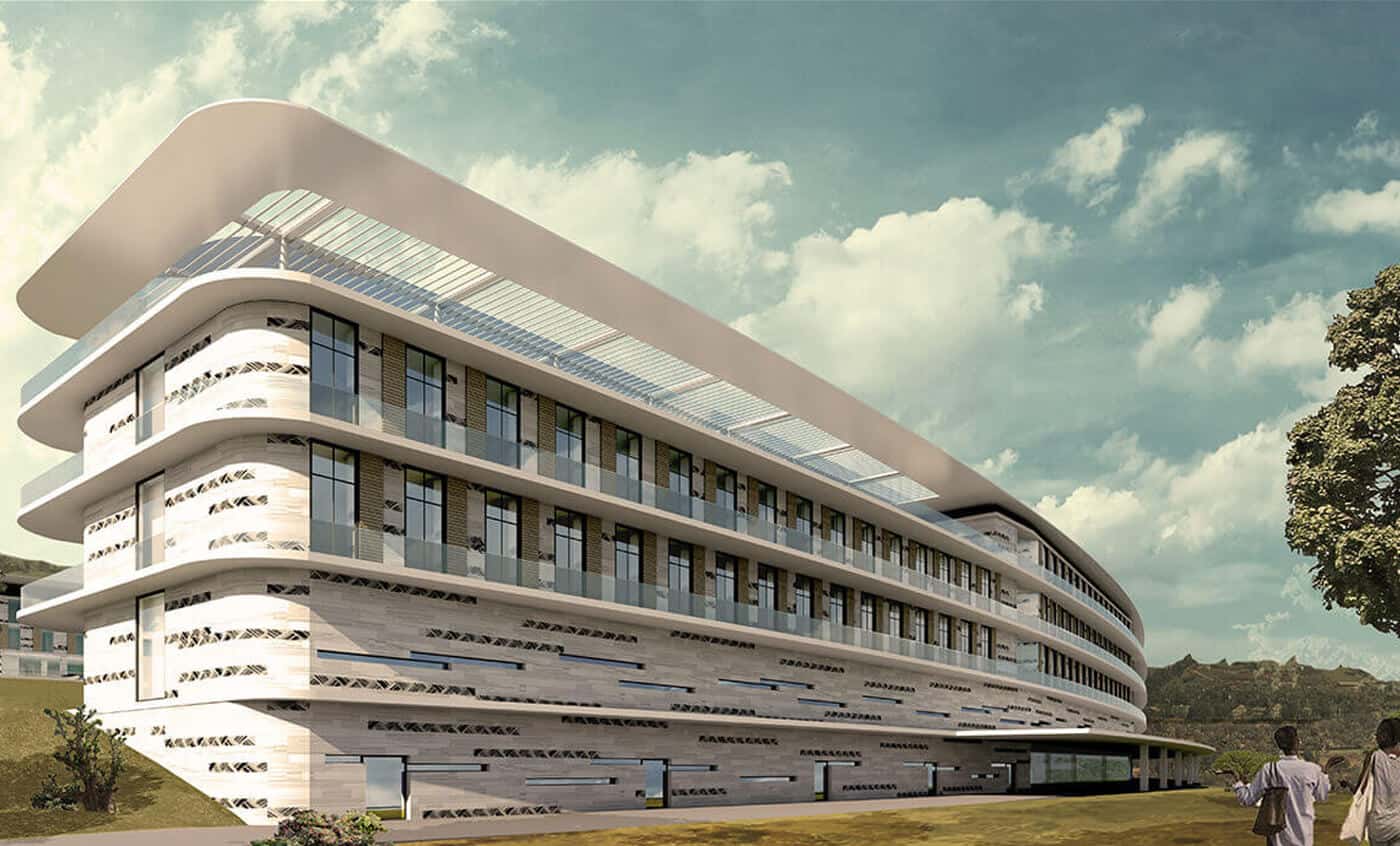 Sustainability and innovation have constantly been the pillars of ISHU, a top-level medical centre that will cover a very wide range of medical specialties, including also treatments for tumorous, cardiological and neurological diseases, telemedicine and, for the first time in Africa, nuclear medicine.
The complex, which will develop on an area of about 300.000 sqm, will consist in nine buildings that include the hospital with 250 beds for hospitalization and more than 100 for day hospital activities, support facilities such as homes for doctors and nurses, a training school, a congress centre, hotels and commercial areas.
The will, shared with the Client, that constantly guided the design team, was to create a high-level medical centre, excelling not only for high standards of innovation and research, but also and mostly for a great care for patients: a place for treatments, with a human side, designed for the patients.
Other projects in: Hospital