Centro di Ricerca Biomedica Ri.MED
Client Fondazione RI.MED/UPMC
Location Palermo, PA, Italia
Date 2012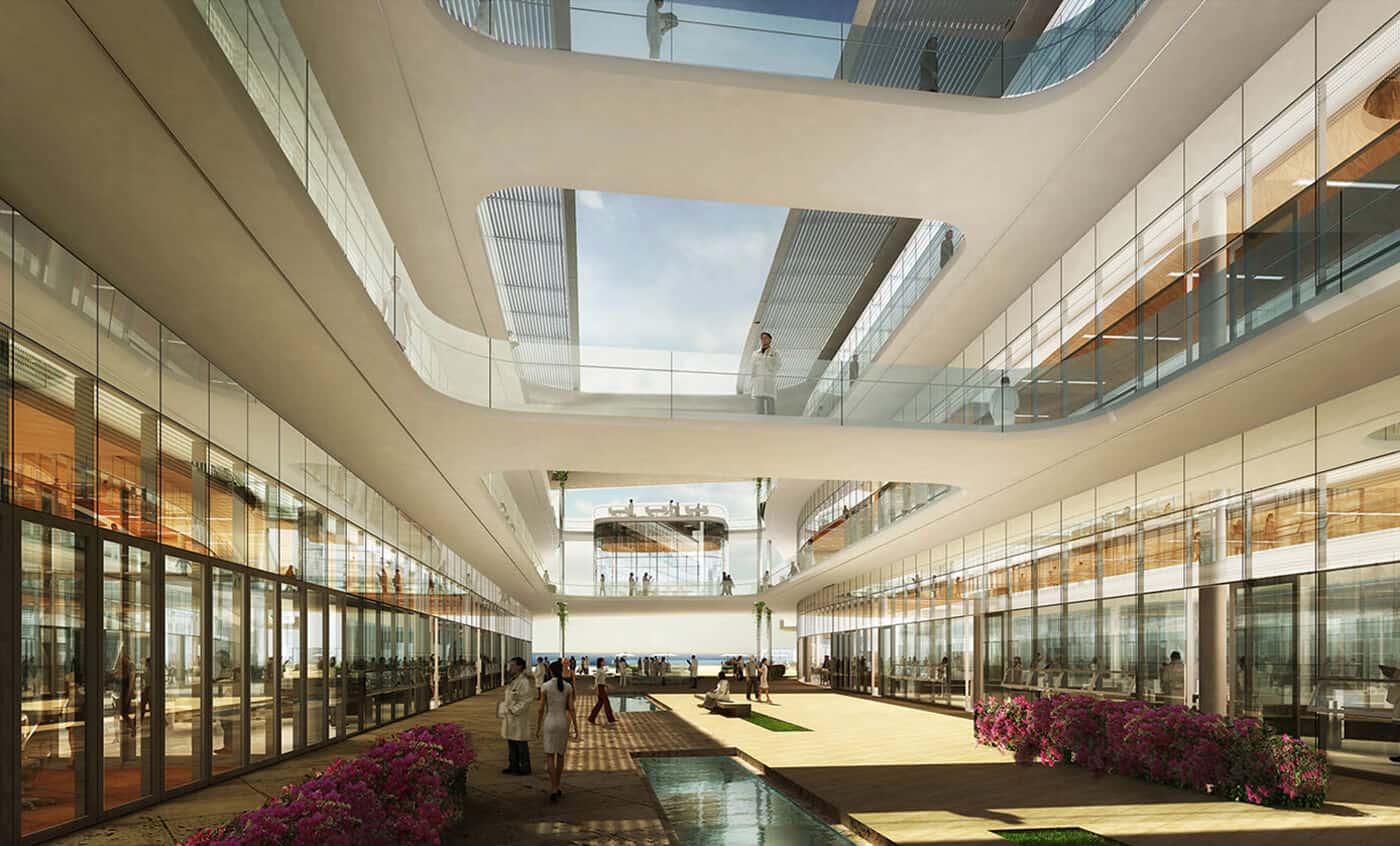 Contemporary architecture designed by an international team: Progetto CMR cooperated with HOK in the realization of the new research hub, focused on translational science, that will be realized in Carini (Palermo).
The new hub for biomedical research will be developed on a 31.000 sqm area on a plot of land of 16 ha which had been offered to Ri.Med Foundation by the Sicily Region.
The project will create Europe's most efficient and high quality biomedical hub and this will allow BRBC (Biomedical Research and Biotechnology Center) to attract the best researcher and to occupy the front lines in the field of modern medicine.
The project integrates avant-garde technology with flexible and functional spaces. The objective is to create an extraordinary functional and architecturally innovative structure.
The design promotes communication by organizing the research facility as a small, compact village integrated into the landscape. At the core of the village, a pedestrian path connects all the buildings and offers amazing views of the Tyrrhenian Sea to the north and of the mountains to the south.
The flexible laboratory space is divided into four wings on three floors. The modular design allows each laboratory to be easily subdivided when necessary. Full height glass walls between laboratories and documentation areas maximize visibility between teams and provides natural light. A mix of formal and informal workspaces encourages collaboration.
At the heart of the laboratory space is a central conference center with an auditorium and a central common building provides additional conference facilities, a small cafeteria, common areas and other amenities.
The campus will be one of the world's most environmentally responsive research facilities, respecting environment and efficiently managing resources. The project, indeed, has the goal to obtain LEED ® Gold certification of Green Building Council Italia.
Other projects in: Hospital