Xixian Great City
Client Vantone Citylogic
Location Xi`an, China
Built area 1,440,000 sqm
Date 2012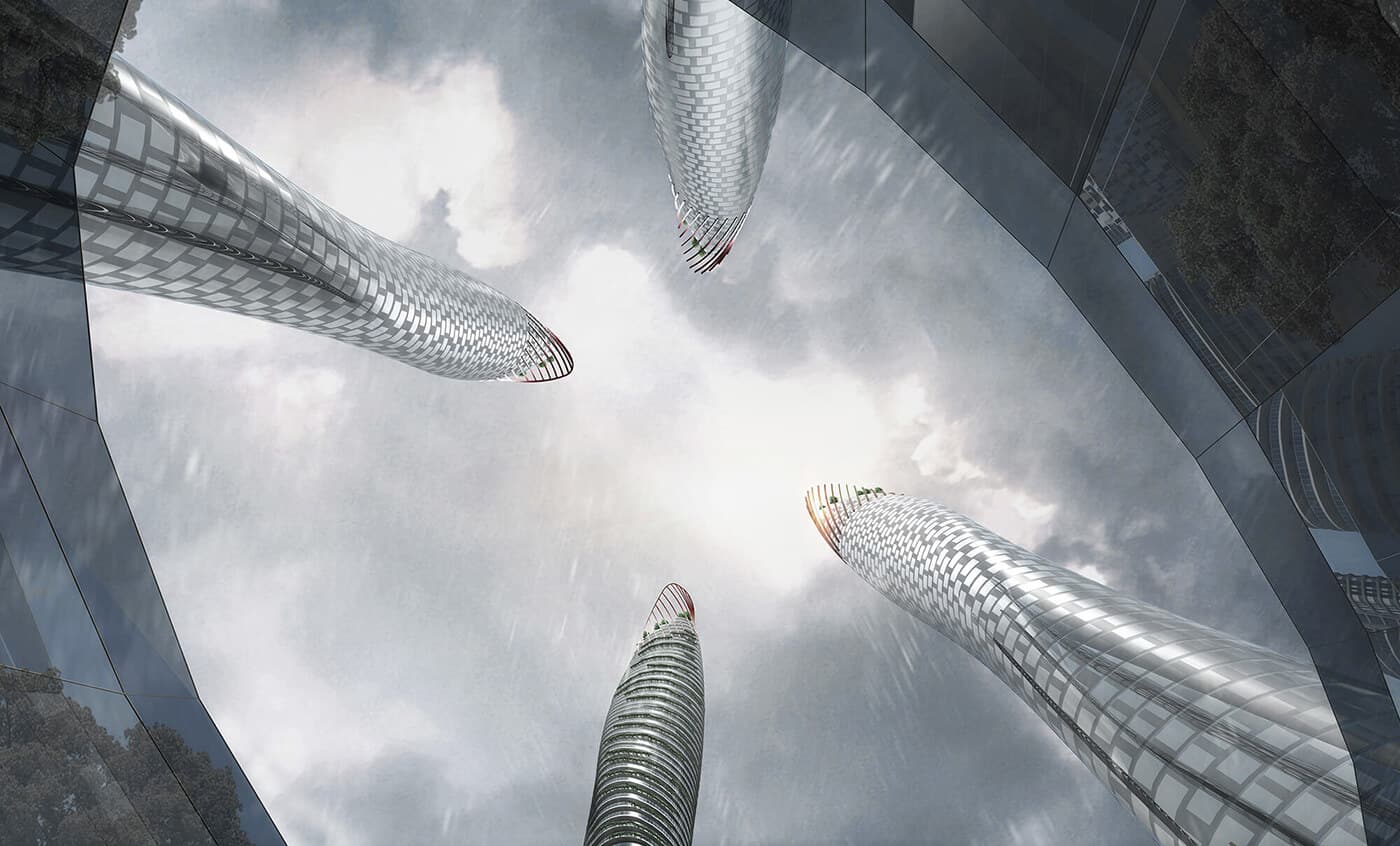 Mixed-use is one of the most important aspect of the project. In each lot it's possibile to find several and different services. The residential buildings are well oriented and always mixed with public functions.
The project blends a combination of residential, commercial, cultural and industrial uses, where those functions are physically and functionally integrated.
From nature to urbanization, from old villages to the future city, from past to present and from present to future. Like an historical channel, the park becomes the metaphysical generator of the project. It rises to begin the growth process. The park's inclined planes enhance this concept and reflect the idea of the six levels terraces creating a contrast with the existing horizontal landscape. The park provide human scaled areas and a larger groups of different areas, with a link system to the surrounding buildings. Public structures such as schools and public facilities are provided as support to the living use. The park has been inclined and elevated also to allocate the car parking area near the central hub.
Other projects in: Masterplanning