Experia
Client Arexpo
Location Rho, MI, Italia
Land area 1.000.000
Built area 480.000
Date 2017
Partnership HOK, Ambiente Italia, IBM, KCity, MIC Mobility in Chain, Politecnico di Milano, SD Partners, Siemens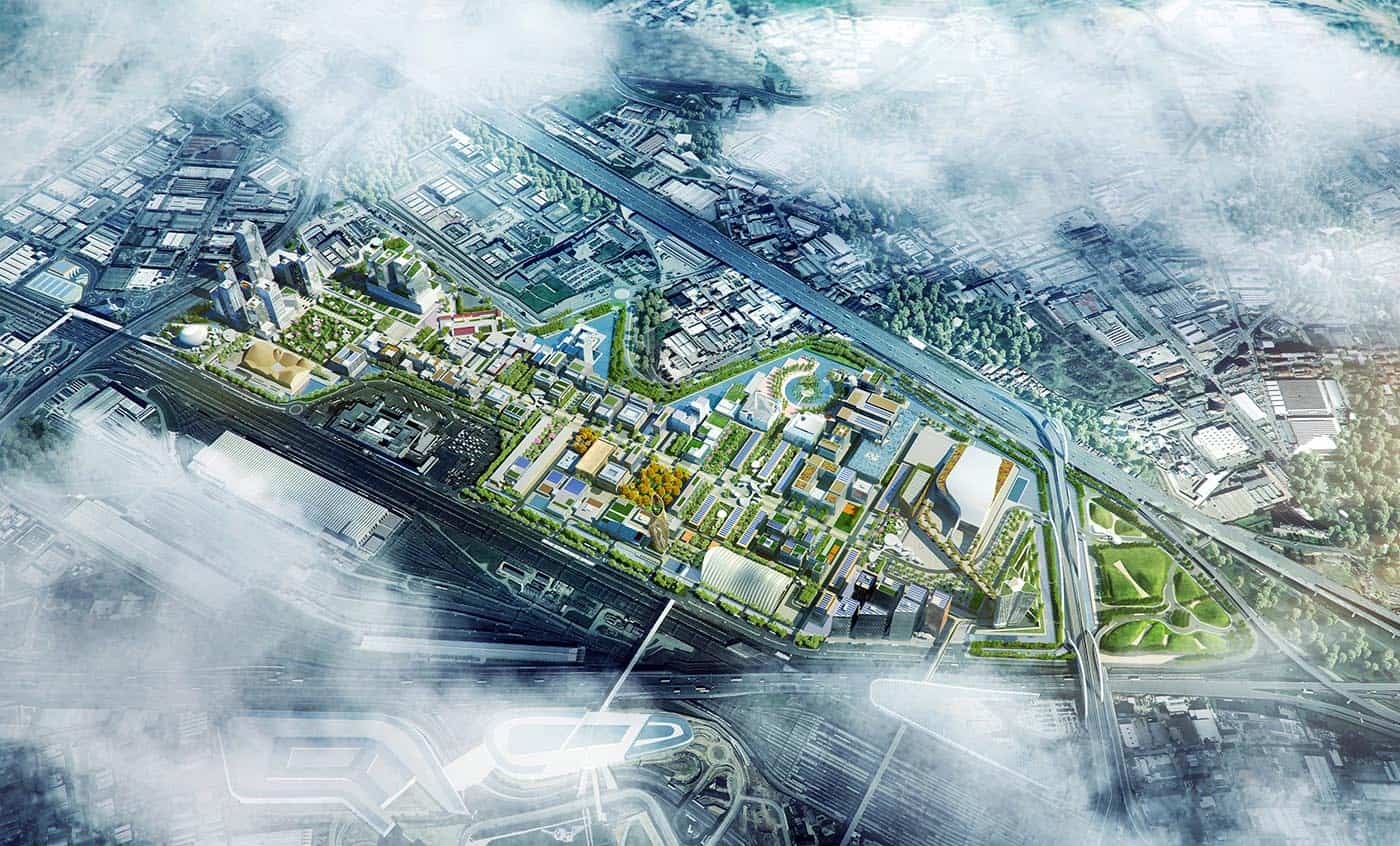 Experia is a sustainable urban requalification, a new human-scale centre of excellence for Milan where research, healthcare, innovation, culture, education and well-being are all synergically integrated. In preserving and enhancing the natural and cultural landscape of 2015 Expo, the Masterplan creates an urban scenario designed for and with the people who will experience it.
Based on the concepts of urban, emotional and temporal re-connection, Experia creates new "architectural vibrations", in a multicentric and multifunctional iconic district that develops around a linear park.
Experia counts three main districts:
The Technology District to the West, dedicated to offices, labs and start-ups;
The Research District, dedicated to urban farming, data analysis and pharmacy;
The Innovation District to the East end, dedicated to finance, fashion and design firms.
Energy efficiency is a key focus in Experia: renewable energy will amount to 75% of the energy consumption for heating and cooling, heated water and artificial lighting. Mobility strategies aim at limiting consumption and pollution as well, promoting public and shared transportation modes.
Other projects in: Masterplanning