SSB Milan Head Quarters
Client SSB – Società per i servizi
Location Milan, MI, Italia
Built area 10,000sqm
Date 2003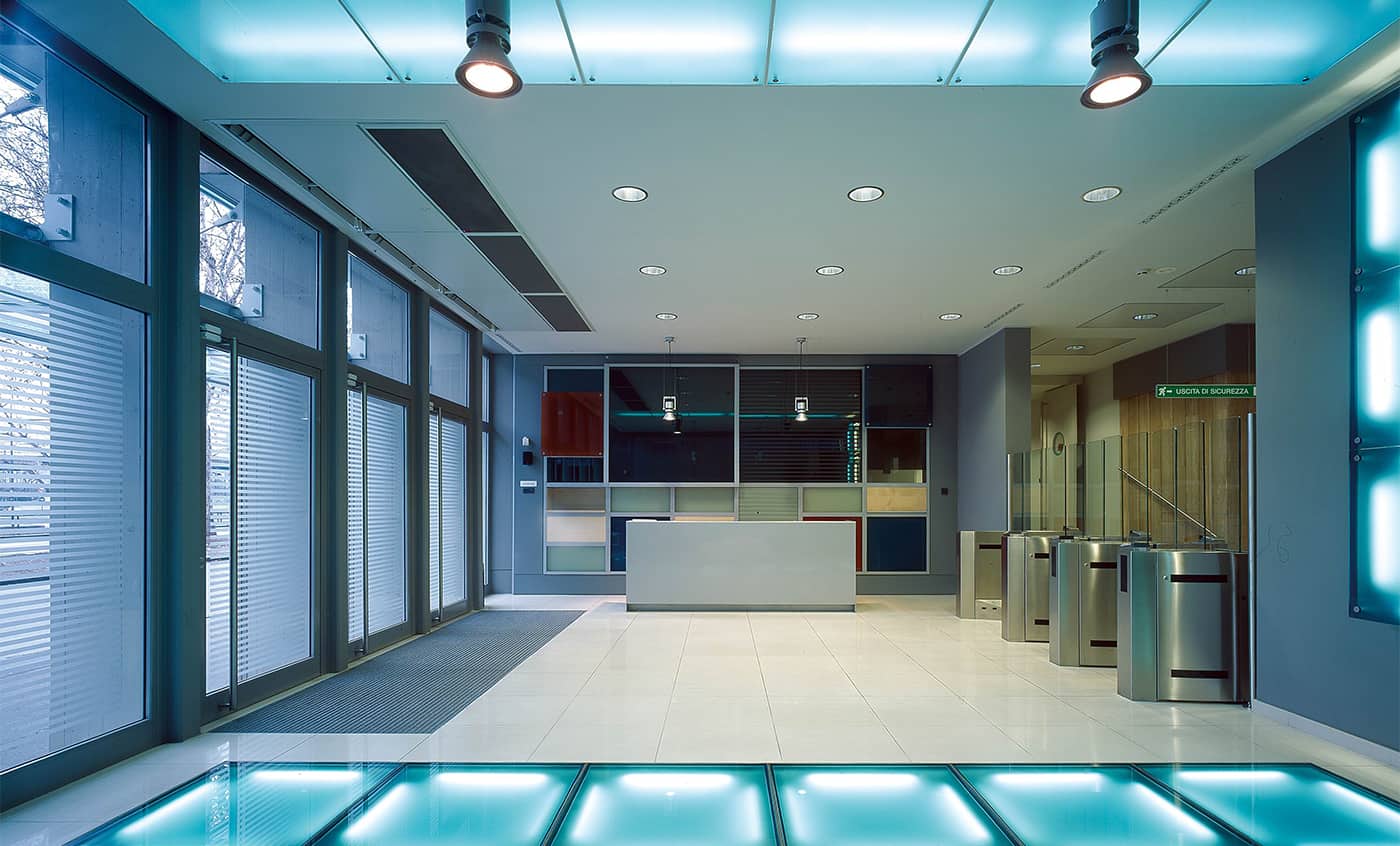 The project for the new headquarters of the SSB group involved rearranging the layout and devising a unitary architectural idiom.
It was a matter of creating an office complex capable of rationally catering for the approximately four-hundred members of staff, originally spread over five different locations.
Considering this was a project to restructure a complex owned by one of the leading firms in designing and managing computer systems for banks and developing security systems for web
trading, it was vitally important to optimise the spatial layout, so that the systems and passage waysfor the cables serving the computer system could all be set out properly.
The outside work, viz. creating a unitary building idiom for the three buildings that used to be separate, aims at projecting the firm's status by focusing on an up-to-date image in terms of both its architectural form and the use of cutting-edge technological materials.
A different kind of project was undertaken for the two buildings facing onto viale Certosa, which were made more functional as regards the internal circulation in particular, thereby improving the plant-engineering layout and creating more uniform premises thanks to the use of a constant grid to set the spatial boundaries more effectively.
Other projects in: Office