San Nicolao Building
Client Beni Stabili Siiq
Location Milano, MI, Italy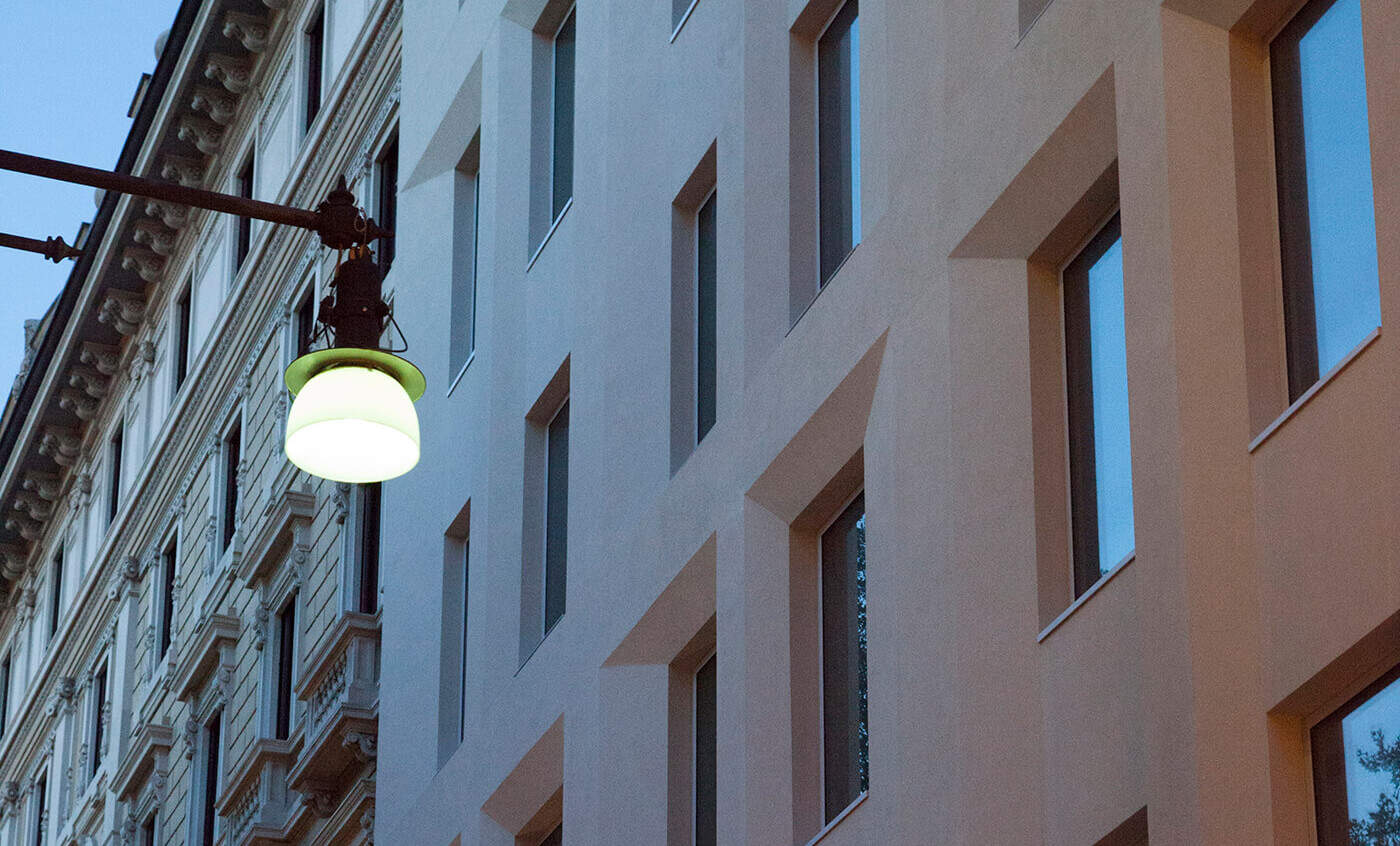 The key feature of the renovation project is the close connection between design and energy efficiency. The 10.000 sqm building, dating back to the 60's, has taken on a contemporary and modern look, thanks to the plain geometrically defined shapes that have been chosen for the facades: the result is a modular envelope with regular alternating windows that maximizes thermal efficiency and assures a good level of daylight.
The facades, made of photo catalytic plaster, become more dynamic and vivid thanks to the changing effects created by a well-proportioned combination of shadows and daylight.
The design of the internal layout is flexible, making it possible to adapt it to the different needs. Moreover, there is a direct access to a roof garden from the offices, that further improves the thermal comfort of the building.
The design team succeeded in converting the building from energy class G (EPh=82.85 KWh/m3a) to energy class A (EPh=5.62 KWh/m3a), assuring high-level comfort for the occupants and improving the quality of the surrounding context.
Integration of old and new elements, design quality and energy efficiency: these are the features that contributed to the success of this project.
Awards
"San Nicolao" winner projectcategory: Office Building
Photo credits: Alessandro Speccher
Other projects in: Building design