Pall Italian HQ
Client Pall Italia
Location Buccinasco, Milan, Italy
Land area 9,000 sqm
Date 2008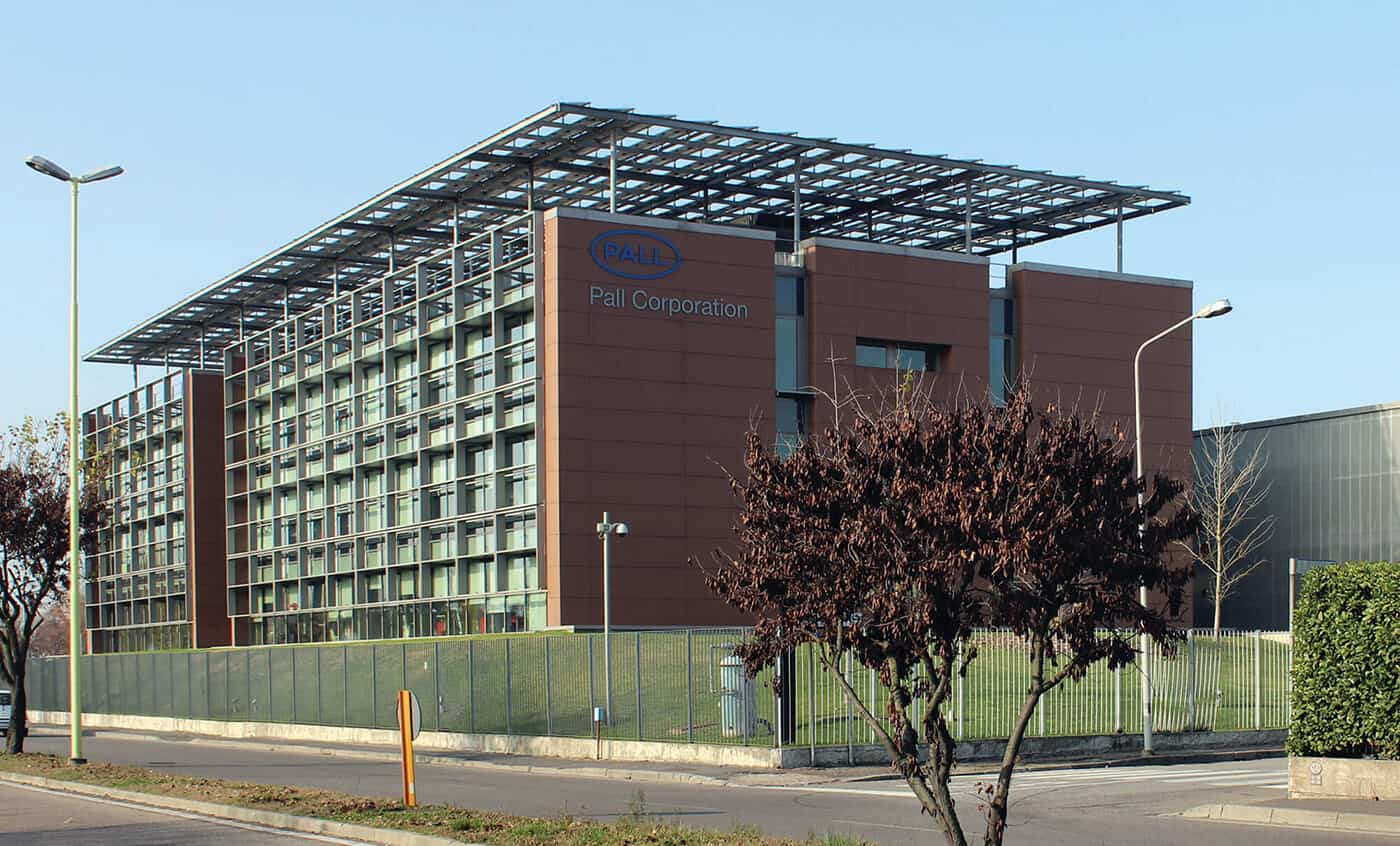 The integrated design allowed for the construction of an energetically efficient building, realized with the best available technologies. The new complex is made up of two new constructions along with the renovation of a pre-existing structure.
The building A, dedicated to offices and commercial visits, presents core walls in exposed reinforced concrete and a curtain wall façade integrated with a "light shelf" sun screening system, that blocks direct sun rays while reflecting daylight deep into the building's interior. The building B, along with the renovated building C, is used for laboratories and storage.
The façade of this building is realized in alveolar polycarbonate, providing elevated thermal insulation and abundant natural lighting to the interior. The functional continuity is guaranteed by a bridge in glass and slender steel elements that connects the three building units.
This building complex unites flexibility and efficiency together with environmental compatibility. The use of natural lighting, a geothermal plant system, and photovoltaic panels for the production of electrical energy, allow for a "green building" with the complete absence of carbon dioxide and microscopical particle emissions.
Awards
The project has been selected between the finalists of "2008 ULI Awards for Excellence Europe"
Photo credits: Angelo Girlardelli, Matteo Piazza
Other projects in: Building design