ING Nuovo HQ Milano
Client ING Italia
Location Milano, MI, Italia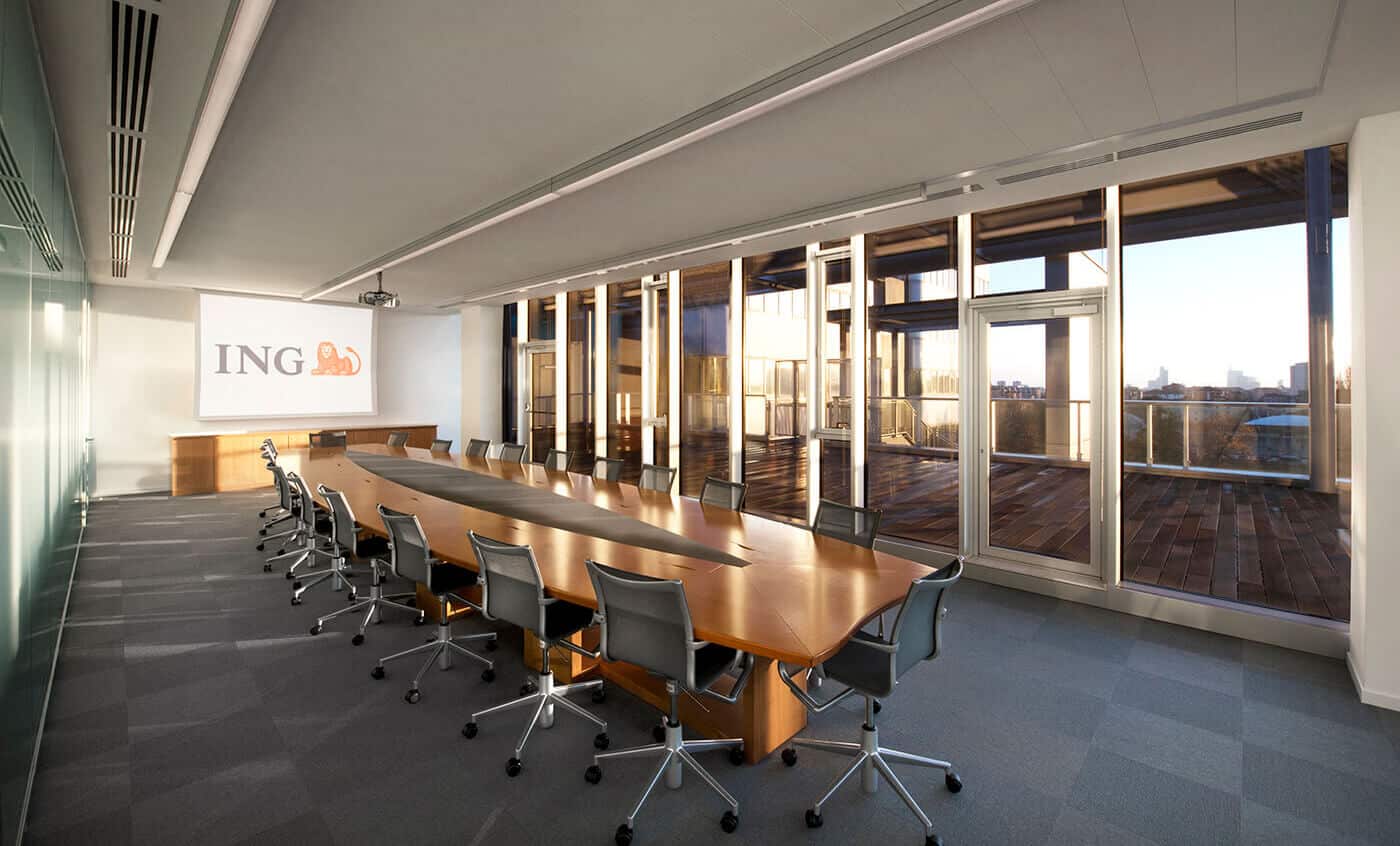 Progetto CMR has been commissioned to carry out the project for the realisation of ING Direct new headquarters in Milan. The new offices, developed on five floors, immediately evoke the corporate values and mission: freshness, vitality, transparency and connection. The logo colours, orange, blue and white, welcome the users from the reception desk in the lobby and lead them to the canteen and the bar of the ground floor through a corridor.
This area between the reception and the canteen is also a place destined to the sharing of corporate values, thanks to coloured recesses and small panels affixed to the walls that show the activities of Corporate Social Responsibility of the company.
The operational floors have been designed according to smart offices dynamics: open and flexible spaces, the employees do not have fixed workstations anymore but everyone has the chance to work everywhere. It is indeed possible to book a different workstation every day, according to the task that needs to be carried out; lockers replace traditional chests of drawers and are used to file documents.
As an open office project, acoustics is a fundamental element, the objective of the team was to increase the acoustic comfort through all the floors.
Transparency is the core of the layout, designed by the team of Progetto CMR according to the directions given by the company: meeting rooms, placed in the central part and along the sides of the floors, are composed of glass walls, allowing everyone to see the inside. Meeting rooms along the lateral walls create a game of alternating full and empty spaces, evoking a bar code.
The result is an efficient and functional place, with a strong and solid identity, looking to the future never forgetting those who daily enjoy those places, the real protagonists of the project.
Other projects in: Office