Merz Pharma
Client Merz Pharma
Location Milano, MI, Italia
Built area 860 mq
Date 2017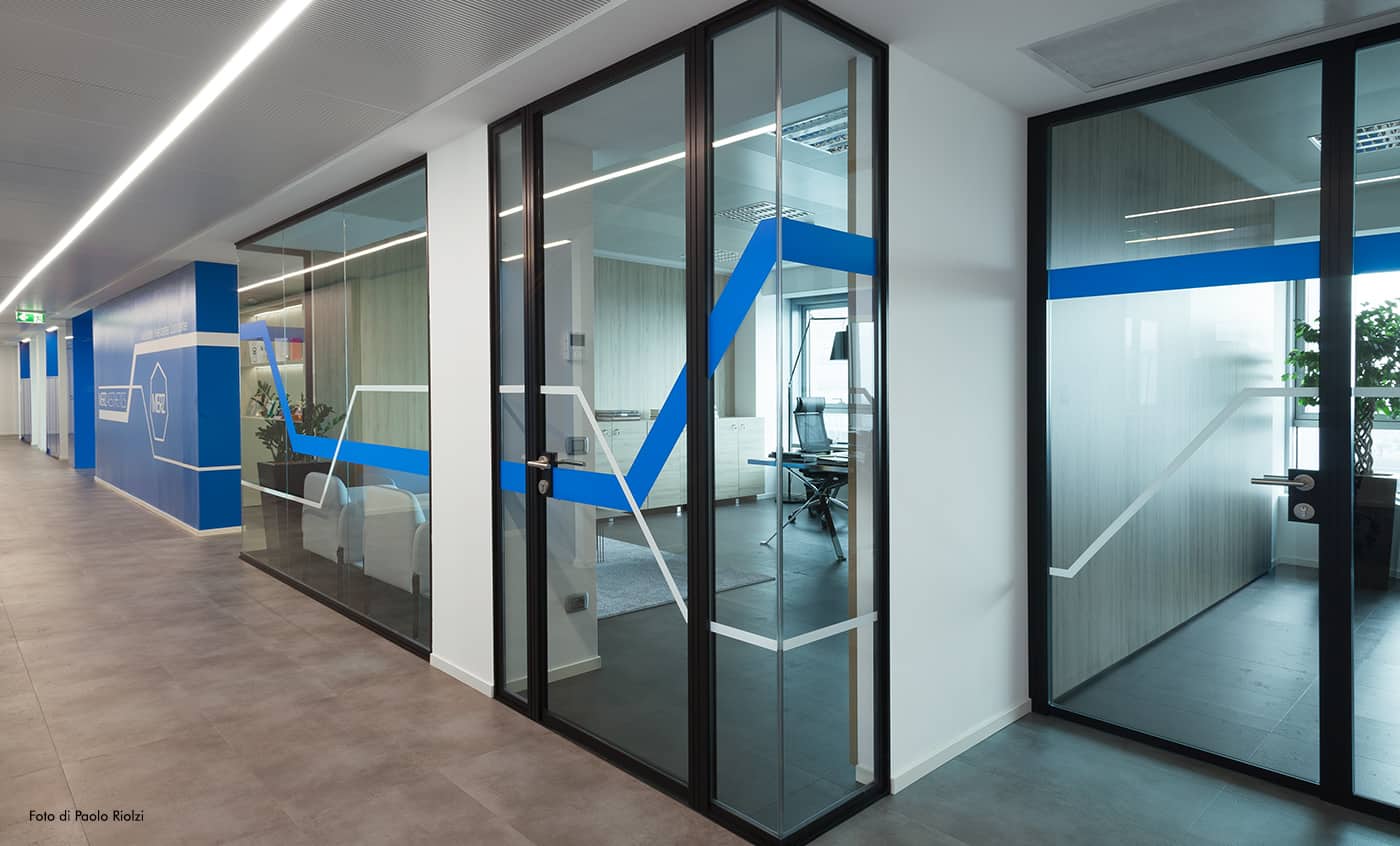 Merz Pharma, an esteemed innovative and historical company in the medical-aesthetic and neurological field, entrusts Progetto Design & Build with the construction of its new headquarters in the heart of Milan.
The new spaces in Milan are featuring by the studied layout of the spaces and the attention to details: taking advantage of the broad view of the Pirellone and the Central Station of which these elevated floors are available, the work stations and single offices are guaranteed a unique view and a remarkable contribution of natural light throughout the environment.
The warmth of wood, with its tones and veins, the purity of white and the transparency of the glass walls characterize the closed offices and the meeting rooms, creating a unique and evocative image, synonymous with work and professionalism.
The interior spaces project, by Progetto CMR and realized by Progetto Design & Build, is inspired by a modern and essential aesthetic line that finds expression in the combination of these materials.
The atmosphere is contemporary and captivating, infusing a sense of welcome and well-being from which every work environment can not disregard and benefit.