Nortel Networks Rome offices
Nortel Networks Rome offices
Client Nortel Networks
Location Roma, RM, Italia
Built area 7,800sqm
Date 2001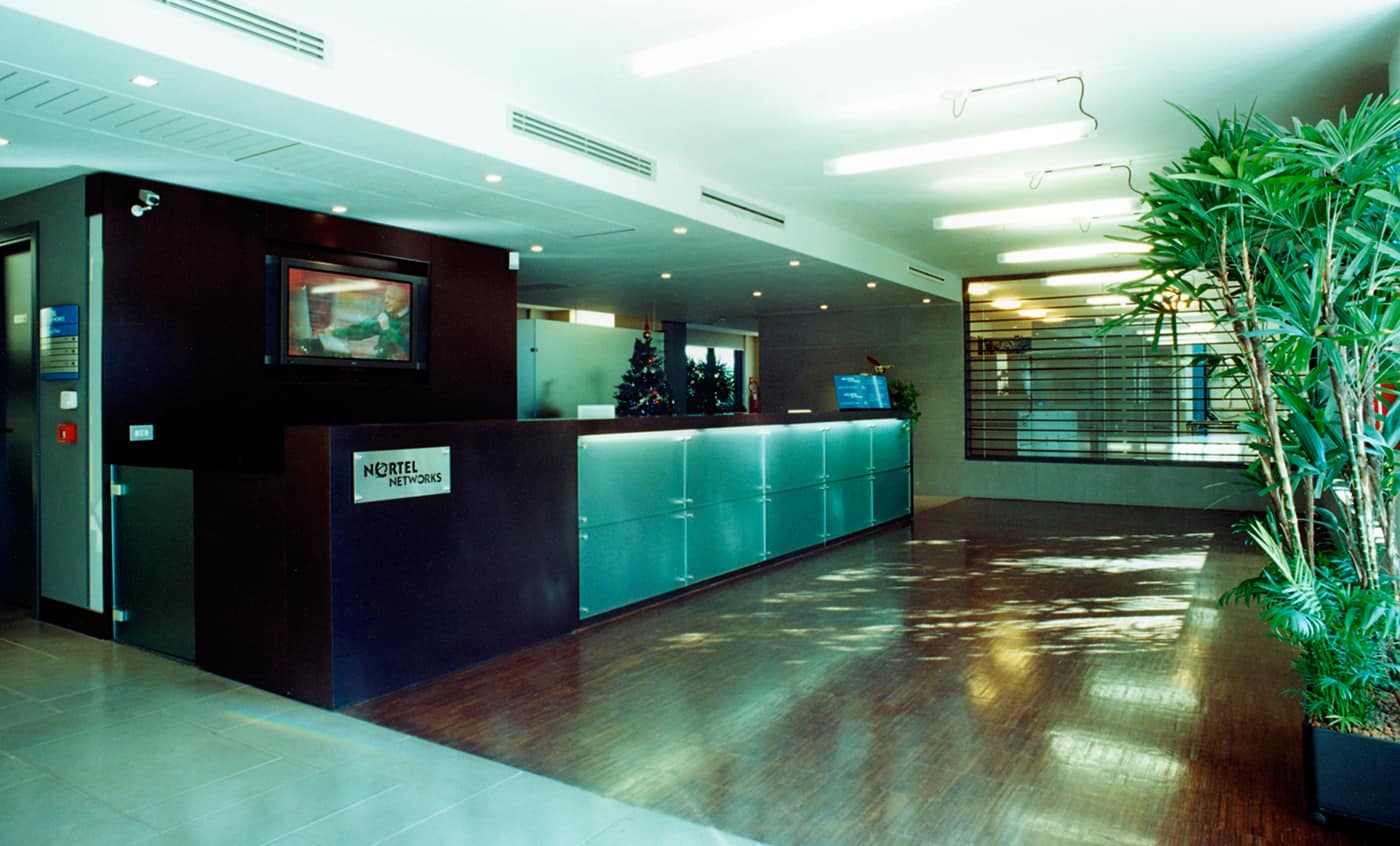 Rational, beautiful and functional. In the age of digital technology, work spaces are not just supposed to be perfectly functionally efficient and comfortable places but also pleasant enough to fill the sort of void created by technology, which, however sophisticated, tends to de-personalise human relations.
The aim of the project to design new headquarters for Nortel Networks, a campus for the New Economy, was to bring together all the offices originally located in Rome into one single base.
The project designed by Progetto CMR includes three buildings covering a surface area of 7,800 square metres in an area destined to grow near the EUR district. The work, reception and technological spaces had to have different forms and finishes. The project eventually carried out involved designing the interiors and plant-engineering and renovating part of the façades of the buildings still under construction.
The designers were asked to come up with innovative solutions for the outside design of the complex. Perhaps the most complex works of all were the construction of a bridge between the buildings and the building of an area with an amphitheatre providing outdoor spaces during the summer season, thanks to the use of large cabled platforms.
Other projects in: Office