New HQ Ferriere Nord
Client Gruppo Pittini
Location Osoppo, Udine, Italia
Built area 5,100 sqm
Date 2014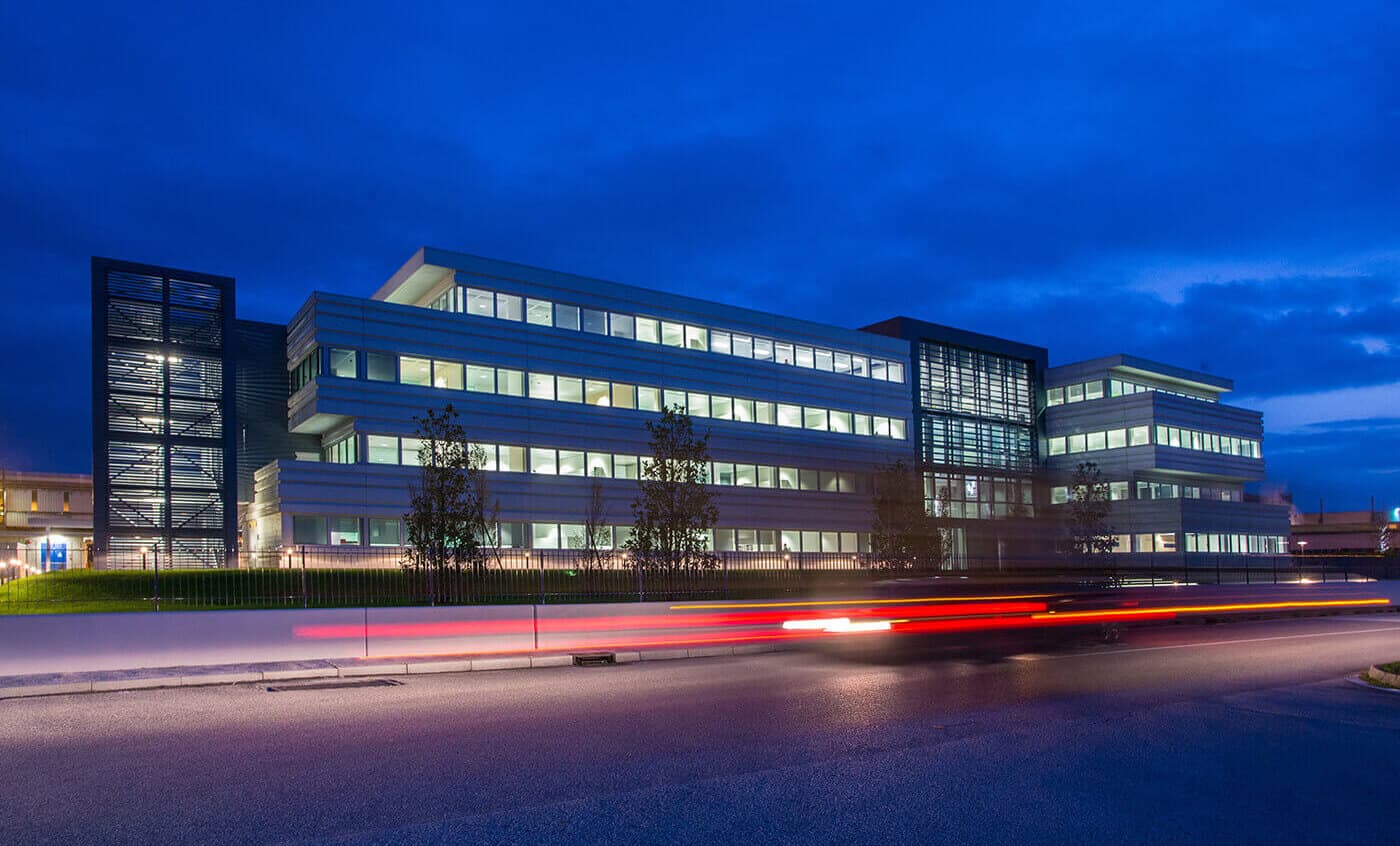 The building is modern, energy efficient, capable to adapt to the ever-changing present and future needs of the company. The architecture is plain, sleek and stylish, in line with the sober and solid image of Pittini Group.
The structure is in harmony with the environment, green and natural on the one side and industrial on the other side. The architectural design, with its dynamic split-levels, is inspired by the billets produced by the group.
The building has a sober look, a T-shaped plan, and the areas belonging to the structure cover a surface of 10,000 square metres. It has 4 floors and a basement, and it grows around a central body which hosts a series of company activities.
This building presents a great number of distinctive elements, such as its harmonic volumes and aesthetic qualities, but especially its structural features and the building technologies employed, devised by Progetto CMR in collaboration with the technical staff of Pittini Group. To some extent, all those elements make it unique, both in Friuli Venezia Giulia and in Italy.
In order to guarantee the safety of the building and a continuity in the activities of the group even in the case of major earthquakes, the structure has been positioned on pendulum seismic isolation bearings.
Other projects in: Building design