Mistral Izmir
Client Miray Insaat A.S.
Location İzmir, Turkey
Built area 120,000 sqm
Date 2011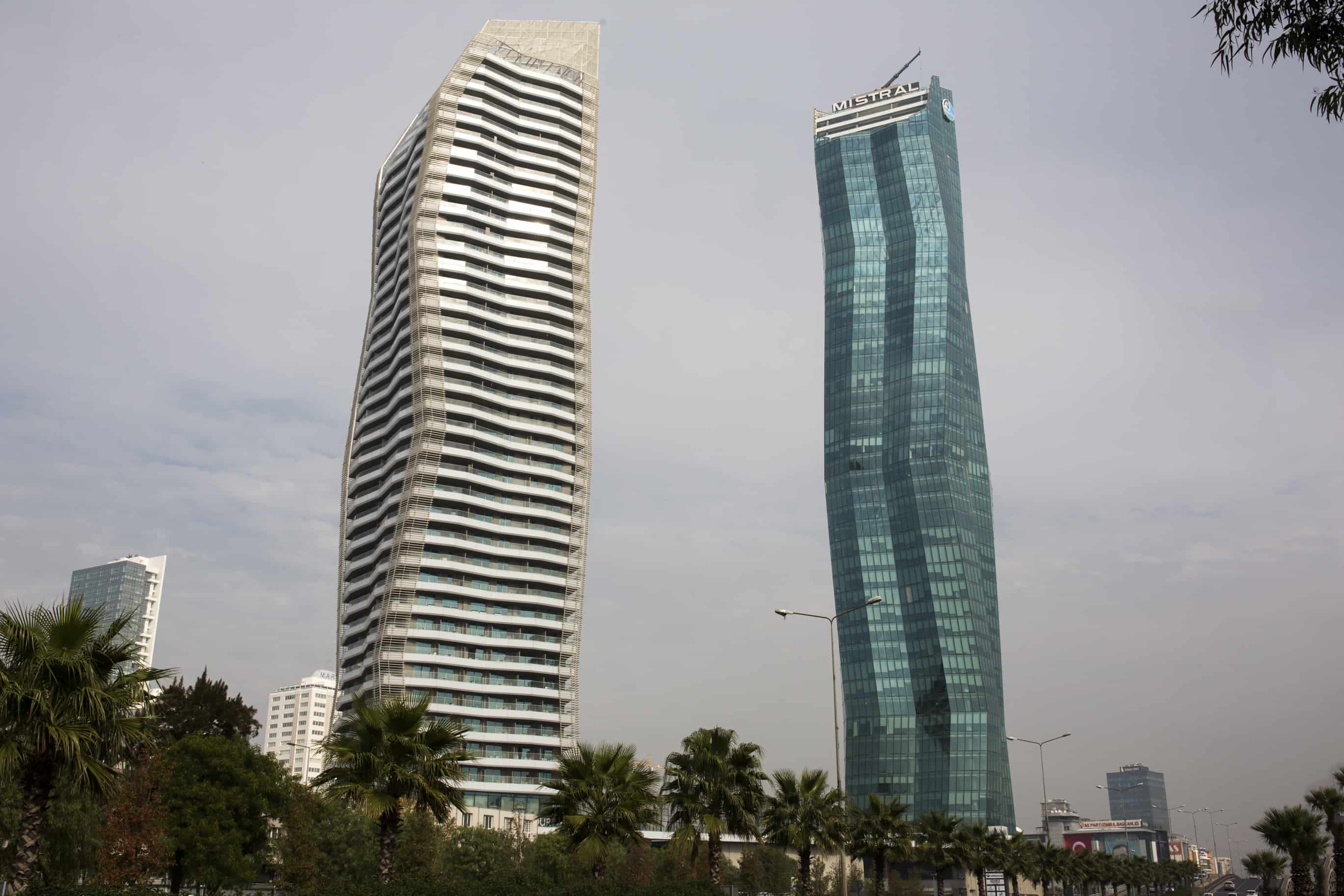 The masterplan have been developed for growing up a project with a unique style and charm, starting from a Mediterranean layout that combine the typical feeling of an ancient Italian historical town center with a design made to increase the sense of luxury and modern architecture.
Buildings, the commercial area, green and water have been combined to have an exclusive effect where the dialog between the different functions increase the value of the entire complex. Having green areas for the public functions and facilities of the residence and the office building, with a double high commercial part, visually connected with all the project. Both the towers have been specifically developed to make a same dialogue and feeling, using a dynamic shape that visually rotate on the external cladding, glass or balconies, without forcing the vertical structure.
Architecture and environment have been developed at the same time, the river is visually connected through a pool with falls, all the functions have been made to reach a continuous connection between the external and internal part.
The shopping mall has been developed on two floors, where the promenade have been placed on the surrounding context; using the axis of the streets and the visual connections, the project becomes itself a connection between the two sides of the river, allowing a great number of guests to enter and enjoying the complex facilities.
Other projects in: Building design