Martini One Building
Client Martini&Rossi
Location Pessione, Chieri, Italy
Date 2013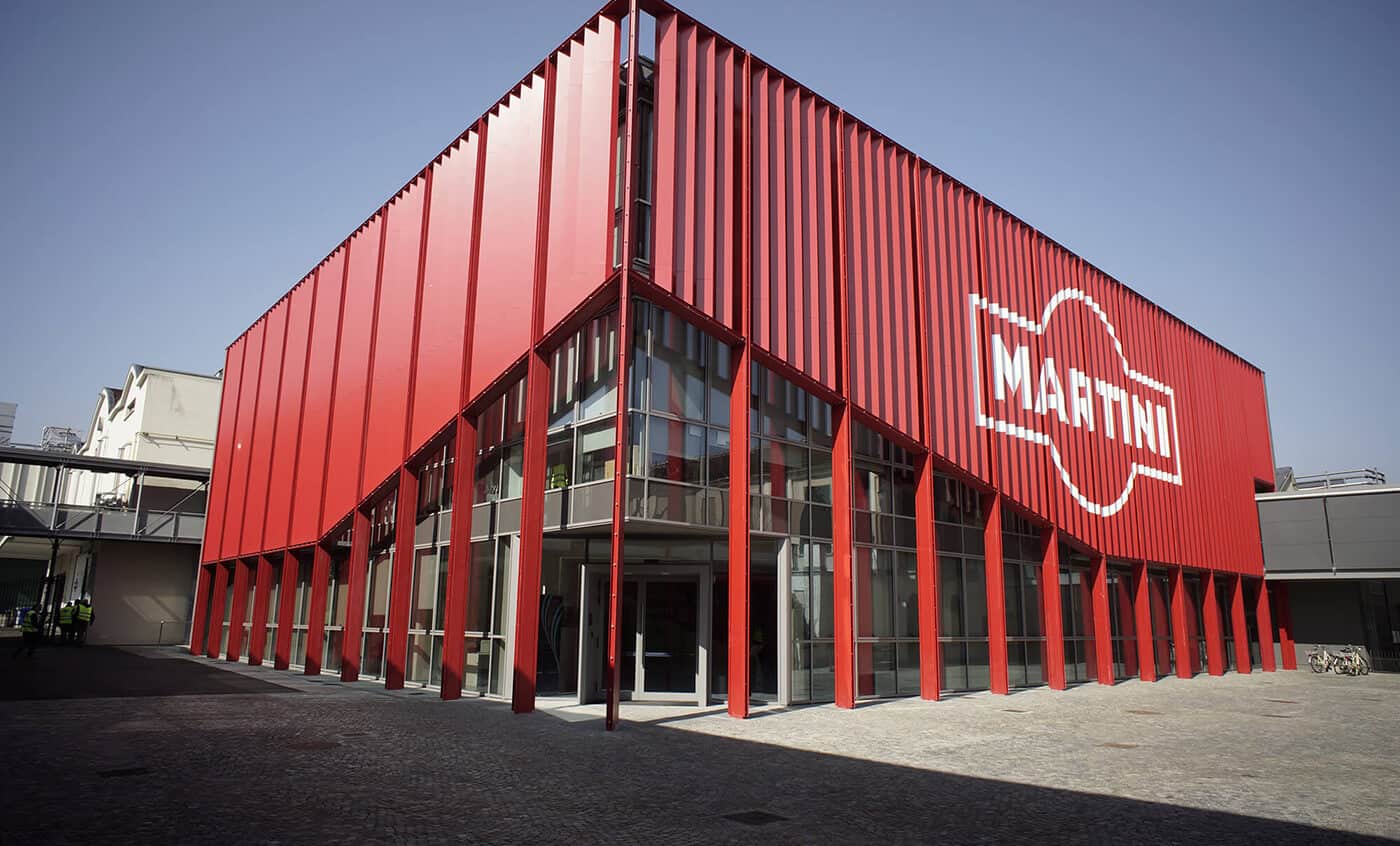 Types of screening systems
The glazed areas shall be screened with systems that allow the variation of shading in different seasons of the year. This maximizes the resources necessary for the air-conditioned building and allows to reach high levels of interior comfort.
Several types of facades can be chosen depending on the orientation. This will exploit the beneficial effects of each exposure, especially in summer.
Orientation Influence
NORTH: The worst case scenario is winter, therefore windows will be provided with high thermal insulation capacity. Summer, on the other hand, is not critical. Moreover, the diffused light coming through windows faced towards north ensures the best interior visual comfort.
EAST / WEST: Summer is the most critical season because visual non-comfort often occur. Mobile screening systems (e.g. brise soleil with motorized plates) are recommended because of the high changeability of sun angle of incidence.
SOUTH: sun angle of incidence changes seasonally but not daily, hence fixed screening systems can be provided (e.g. projections with fixed slats). These must be carefully designed and oriented in order to exploit daylight without an overheating of the interior.
Awards
CasaClima Award 2014 Martini&Rossi "Martini One"
Other projects in: Building design