New Padua Calcio Stadium
Client Calcio Padova
Location Padova, PD, Italia
Seats 16.500
Partnership Sportium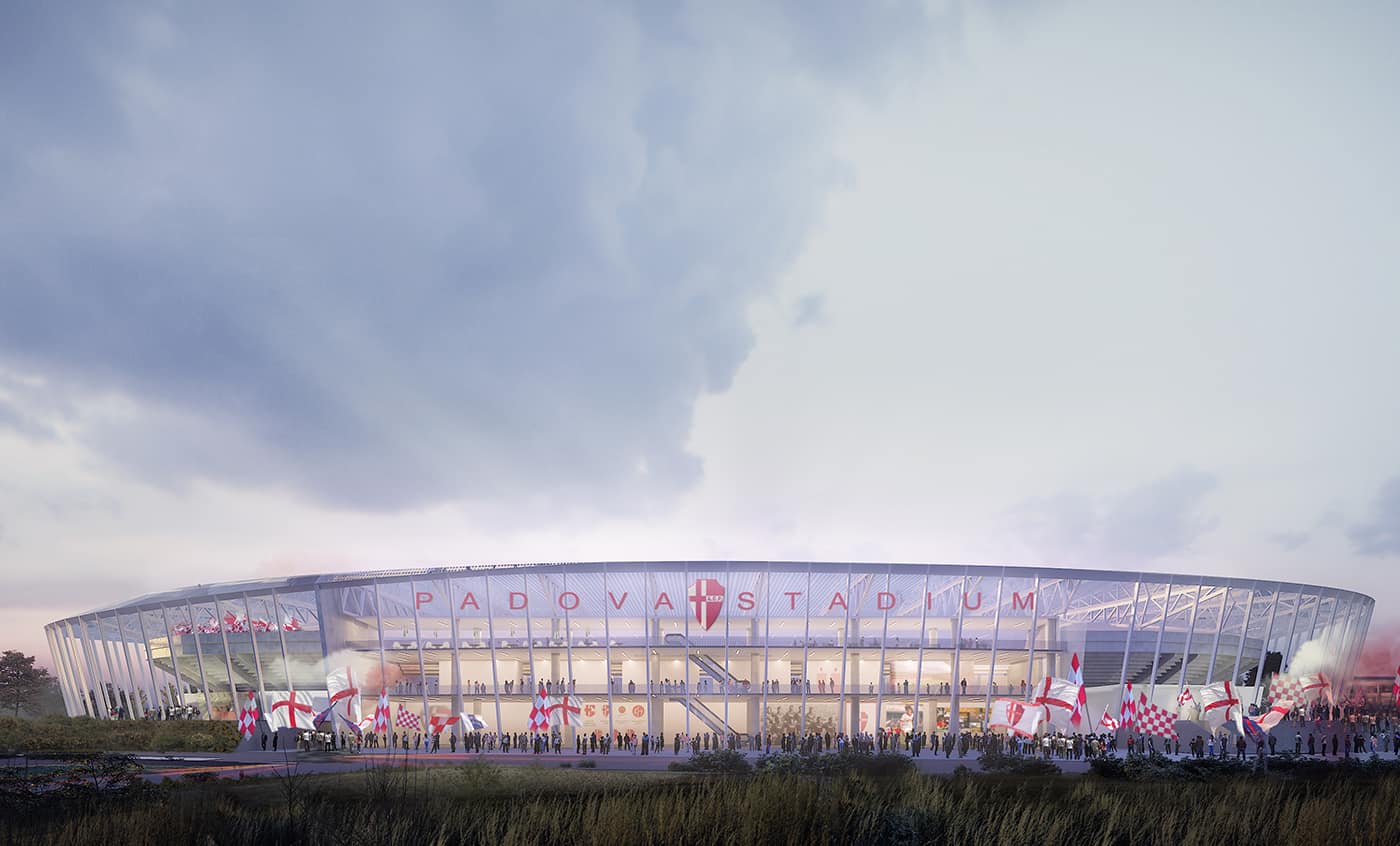 The new stadium will replace the existing Euganeo stadium, providing the city of Padua with an innovative structure in line with the highest standards of functionality and security provided by UEFA.
The architectural concept of the new stadium starts from some typical elements of the city of Padua to recreate a strong and symbiotic relationship with the context: water, which inspired the sinuous shapes of the landscape surrounding the stadium, and the traditional porticoes, which are revisited creating a path around the plant that is totally permeable and accessible. Finally, the structures of the stands are conceived by taking up the forms of the Appiani stadium, symbol of the city of Padua.
Inside, great attention was paid to the experience of the spectators: the seats and the stands were designed with the aim of maximizing the view from all possible angles, to offer a totally immersive experience eliminating the track around the field.
The new stadium, designed for a capacity of 16,500 spectators, will also host complementary activities such as the museum of the team, shops and restaurants, transforming the complex from a place that can only be used during sports events to a new meeting place, open every day to the community.