Maccaferri headquarters
Client Gruppo Industriale Maccaferri
Location Zola Predosa, BO, Italia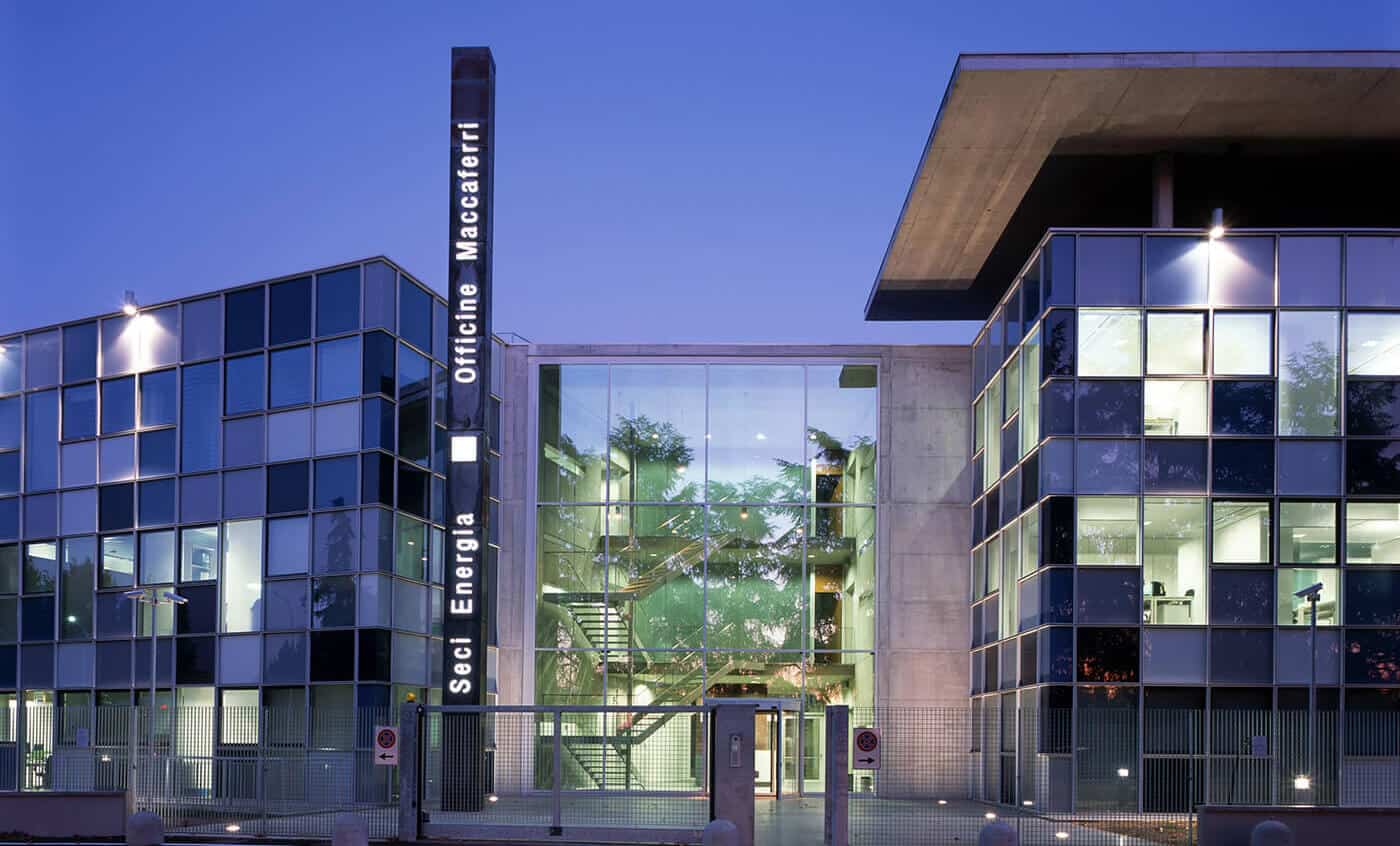 The new Maccaferri Industrial Group's headquarters designed by Progetto CMR to meet the requirements of one of the most dynamic industrial groups in Italy. The project responded to the need to bring together two of the group's companies to share one building, while expressing the group's identity and values, while giving each company flexibility, efficiency and operational autonomy. The result was the design of an innovative building with rapid connections, streamlined organization and high energy and environmental performance.
The new headquarters covers over 11,000 square meters and holds an office building, three small industrial buildings, including two for warehousing and a third converted for use as a cafeteria, and a larger shed for manufacturing.
The new building includes a basement level and three above ground levels on an area of 4,200 square meters divided into two rectangular blocks. A central structure, like a large mechanical pivot around which the two buildings revolve, divide the buildings while combining their functions and allowing for both horizontal and vertical movement within them. The facades were designed according to bioclimatic standards; a heat shield insulates against the cold in winter and heat in summer, cladding the entire building. With sustainability in mind, this mosaic of colors and transparencies allows for the right degree of natural light and energy to come from the outside while concealing the line of spaces between the floors and the organization of the interior.
The project's major themes included: dialogue between old and new, the relationship between merging with the surroundings and being recognizable, between architectural form and operational functions, and energy efficiency.
Awards

2010 color@work - 1°prize
Photo credits: Oscar Ferrari
Other projects in: Building design