Legance Milan offices
Client Legance
Location Milan, MI, Italia
Built area 1,700sqm
Date 2008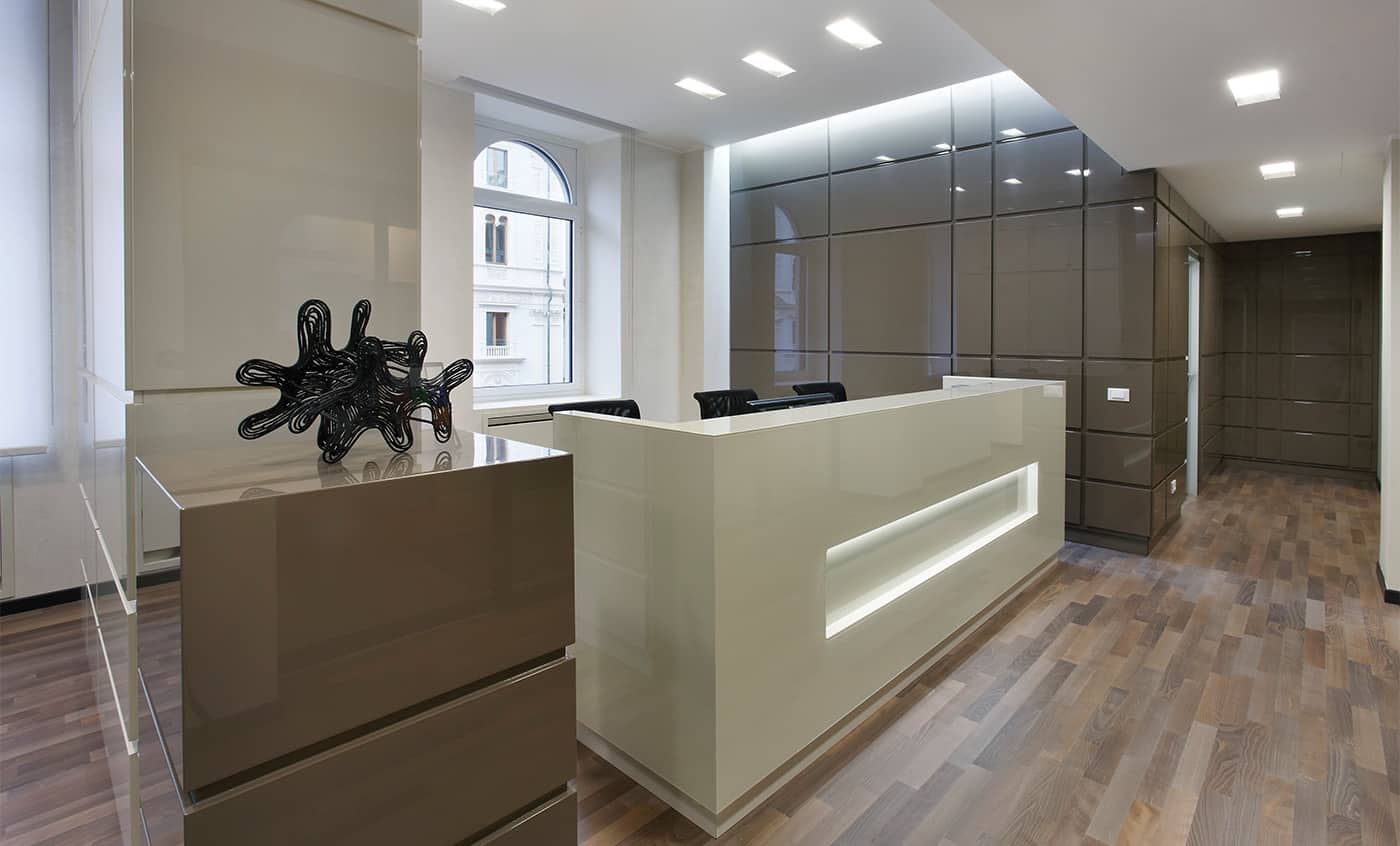 Elegant solutions and refined materials in all the rooms, paintings and valuable furniture for the lobby-art gallery, stylish meeting rooms to receive Clients are the main features of this project.
The architects of Progetto CMR have worked closely with the Legance lawyers' team to understand in every detail their work-space needs on the purpose to create the best comfortable, functional and representative office environment.
The project is located in one of the most prestigious and historic streets of Milan, via Dante, the area is 1,700 square meter feet, arranged in a multiple levels and is divided in three parts: the entrance, which is the "business card" against the visitor, is conceived as a sort of art tunnel, with high quality materials and an atmosphere of exclusivity, elegance, and charming. The same high attention is dedicated to the meeting rooms in which they greet the customers. The operation area, however, is functional, but always elegant. The offices spaces achieve maximum flexibility and the building structure offers the potential to optimize team synergies, while ensuring confidentiality and privacy to each professional. Finally, the library: on the basement, occupies 130 square meters covered with high carpentry and with a controlled access. Inside can be found comfortable reading and consultation spaces, and an archive that can accommodate a considerable number of valuable volumes.
Other projects in: Office