Hotel Cavour
Client Hotel Cavour
Location Milan, MI, Italia
Land area 5,600 sqm
Built area 5,600 sqm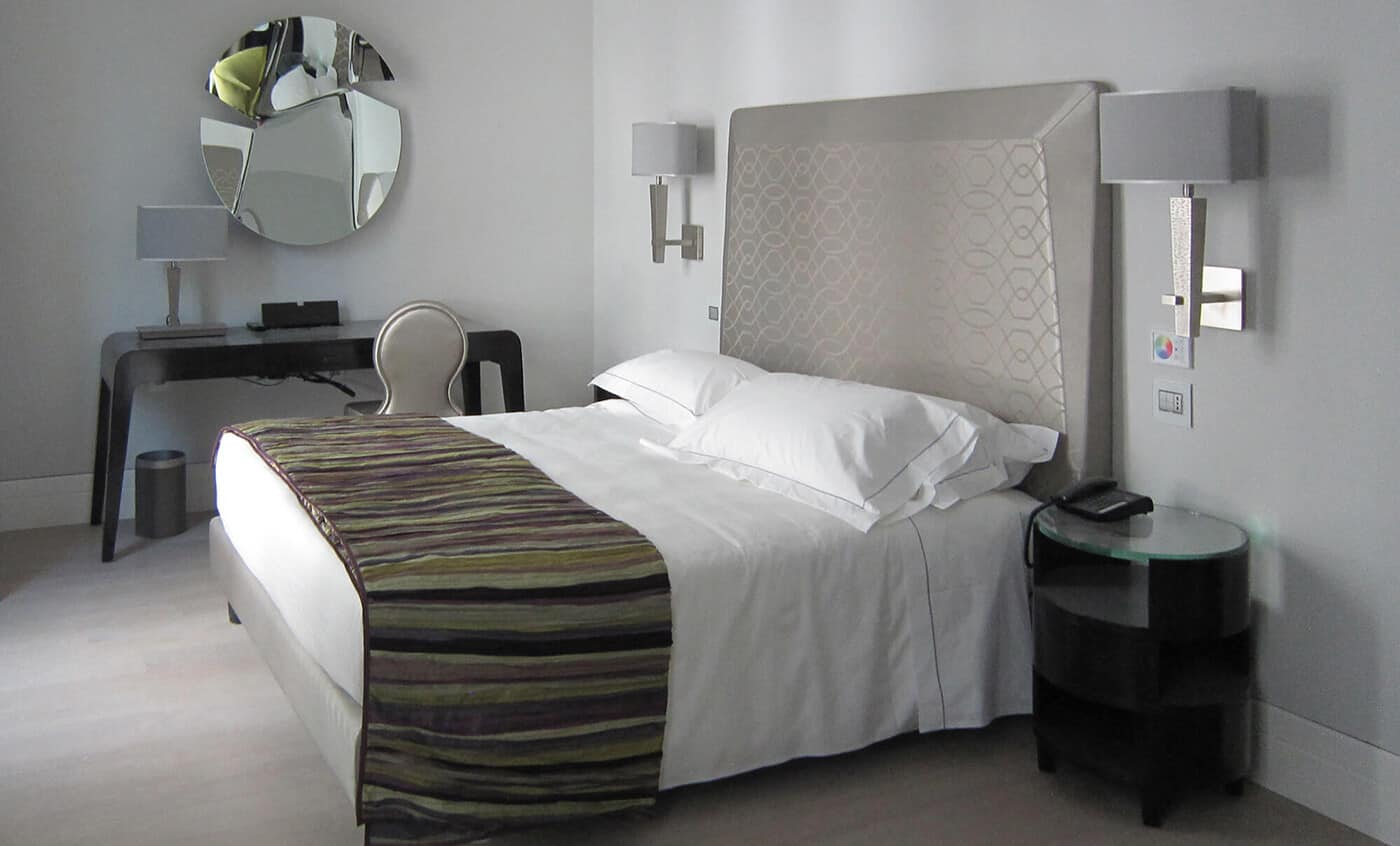 Hotel Cavour, a four-star hotel located in the centre of Milan, has undergone a complete renovation of the rooms and the realization of a new health centre made by the team of Progetto CMR.
The hotel has 120 rooms, which are functional and sought-after in style, arranged to offer all comforts, some of them have a Turkish bath and a private spa. Completely soundproof, thanks to the usage of soundproofing external walls and quadruple glass windows, the rooms have been elegantly furnished by Studio Simonetti srl that realized the interior design project.
Available to the guests also spaces for small conferences and meetings, with the latest technologies: these are modular versatile environments with soundproof movable walls that can host up to 100 people.
Progetto CMR also designed the Fitness and Relax Area, in order to allow guests to live a pleasant sojourn, in luxury and relax, within one of Milan's most chic areas.