Hayian City Waterfront
Client Shanghai CITI-RAISE Construction Group
Location Haiyan County, Jiaxing, Zhejiang, Cina
Land area 53,48km costline
Date 2017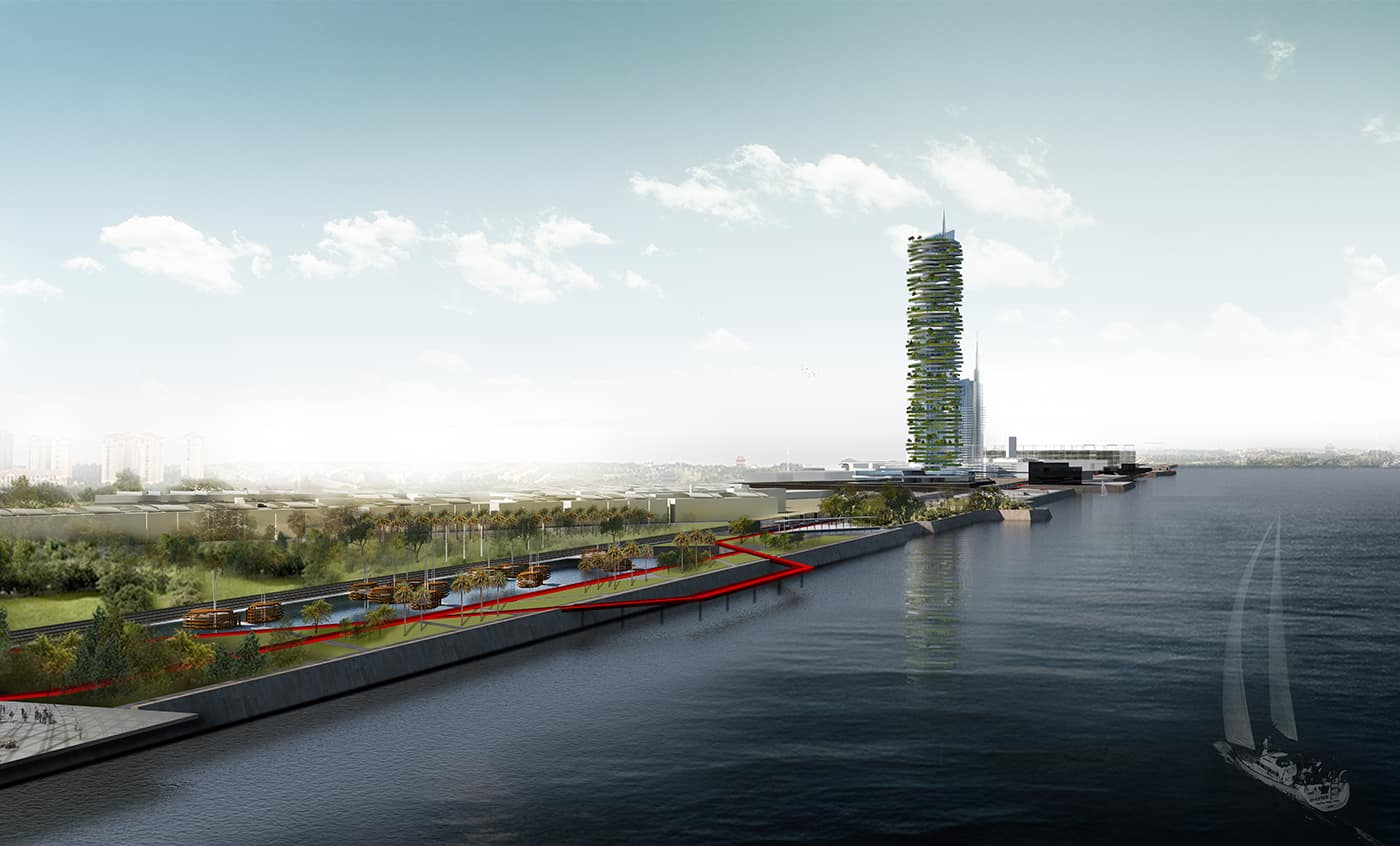 Haiyan Country is located in the northern area of Zejiang province, China. Sitting on a central zone and well connected with four important big cities: Shanghai, Suzhou, Hangzhou and Ningbo.
Immersed in a fascinating land full of natural resources, Haiyan is characterized by a vast coastline, which stretches for over 50 km connecting the "Gold Coastal Economic Belt" in two points with Hangzhou Bay Cross-sea Bridge and Jiashao Cross-sea Bridge.
The concept proposed by Progetto CMR for the redevelopment of the waterfront concernes the creation of a masterplan that respects and enhances the surrounding landscape by introducing complementary and synergistic functions able to revitalize the area, from residential to retail, from tertiary to leasure.
A colorful sign, inspired by the Chinese legend of the "The red thread of fate", runs along the coastline, a virtual link between city and people.
Other projects in: Masterplanning