Finmeccanica Rome HQ
Client MECFIN Finmeccanica Group
Location Roma, RM, Italia
Built area 2,700sqm
Date 2007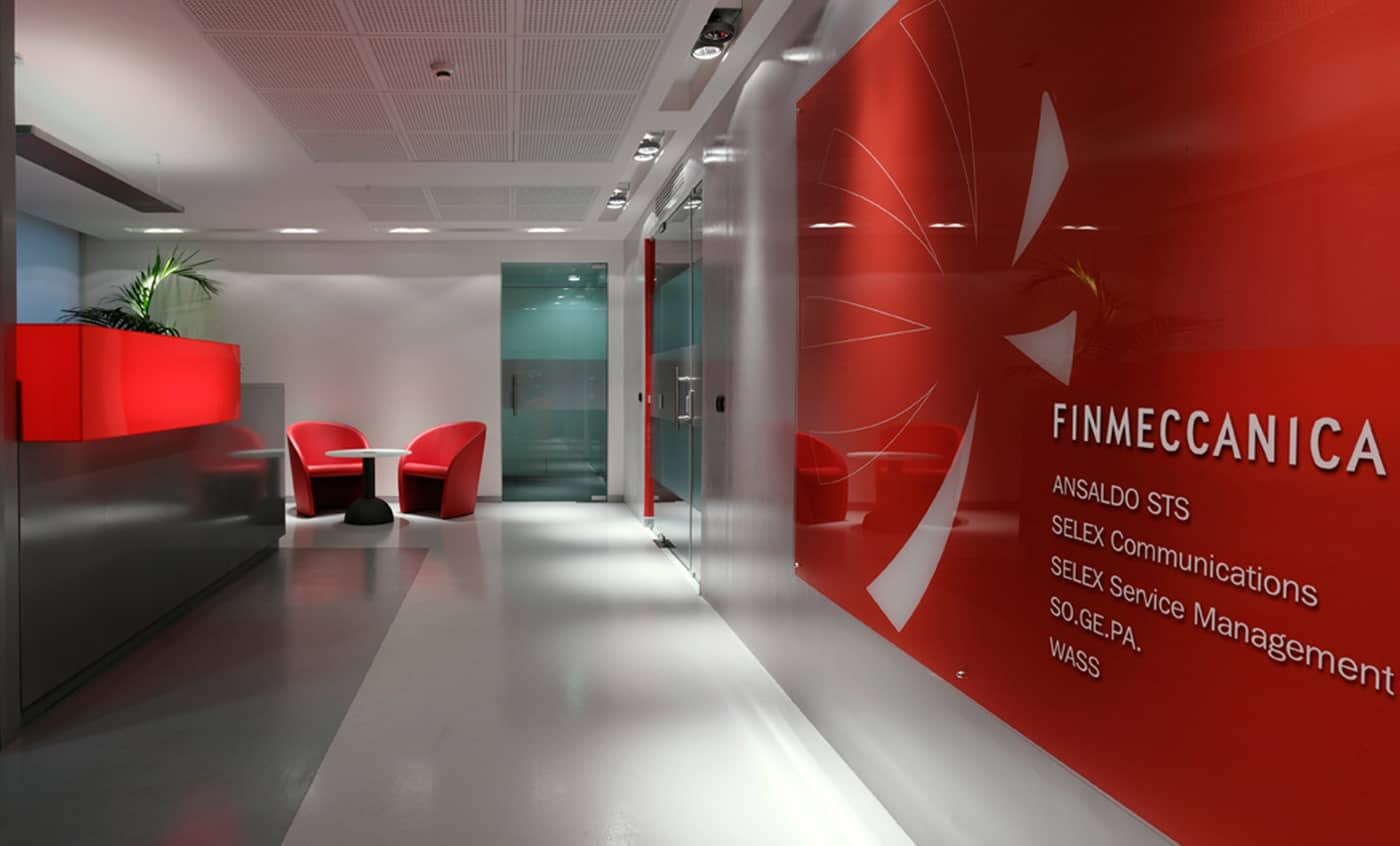 The main purpose of the project was to create a new strong and well-coordinated corporate image. A renewed image for the main Italian industrial group operating globally in the aerospace, defence and security sectors.
The project consists in a restyling of the interiors focused on the utilization of the colour: reception, corridors and common spaces red bright-coloured (corporate colour) linked to the floors painted in different shades of grey, as to remark the memberships to the same place and corporate identity.
The offices are characterized by a linear design, movable partitions with horizontal staves, floors in PVC material, glass doors to give transparency, minimal and technological line for furniture and lamps. All these elements will produce high quality standards for elegant and functional offices giving a clear and successful corporate image.
Other projects in: Office