Financial Street
Client Dongyu Real Estate
Location Taiyuan, Shanxi, Cina
Land area 72,000 sqm
Built area 536,000 sqm
Date 2008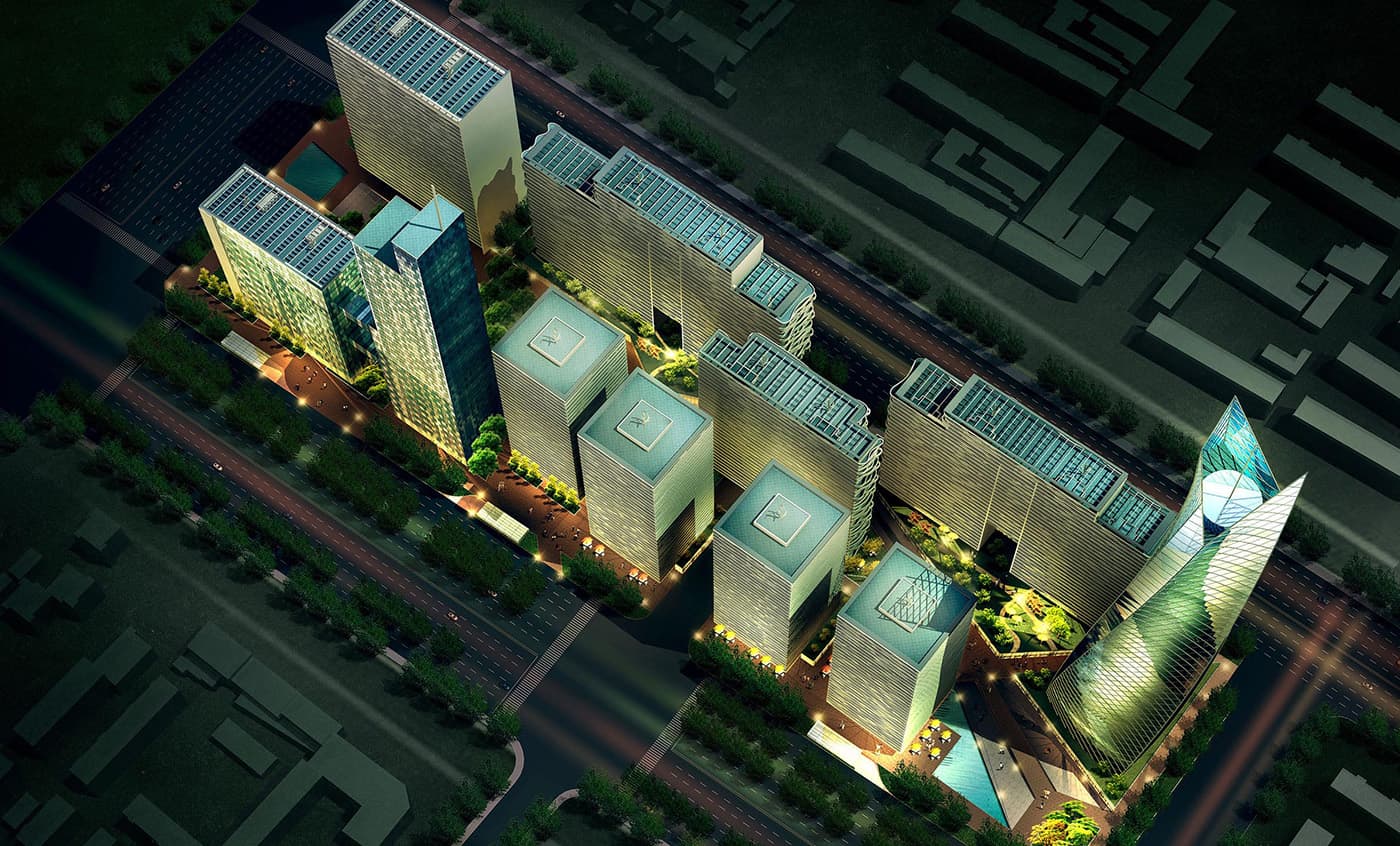 Integrated design and functional integration are once again the key words for a project in an urban scale. Located in Taiyuan, Shanxi Province, the project is a mixed used complex with residential, offices, luxury hotel, and retail parts. The project's concept has been developed around a sinuous path that reminds a river, characterized by spaces, green areas, double levels, ramps, suspended promenades, water slopes.
The main goals of the masterplan, are the constitution of a permeable project, able to hold inside guests and consumers coming from outside. By the other hand the commercial podium constitute a filter for the residential part, with roof gardens that connected to each other define a green environment. On this green park there are the residential buildings connected to the other parts and at the same time separated by the context, people and traffic noise.
They grow up like two different and at the same time parallel worlds, from one hand, the commercial and business parts, from the other hand the residential part.
Other projects in: Masterplanning