Customer Center BPM
Client Banca Popolare di Milano
Location Milano, MI, Italia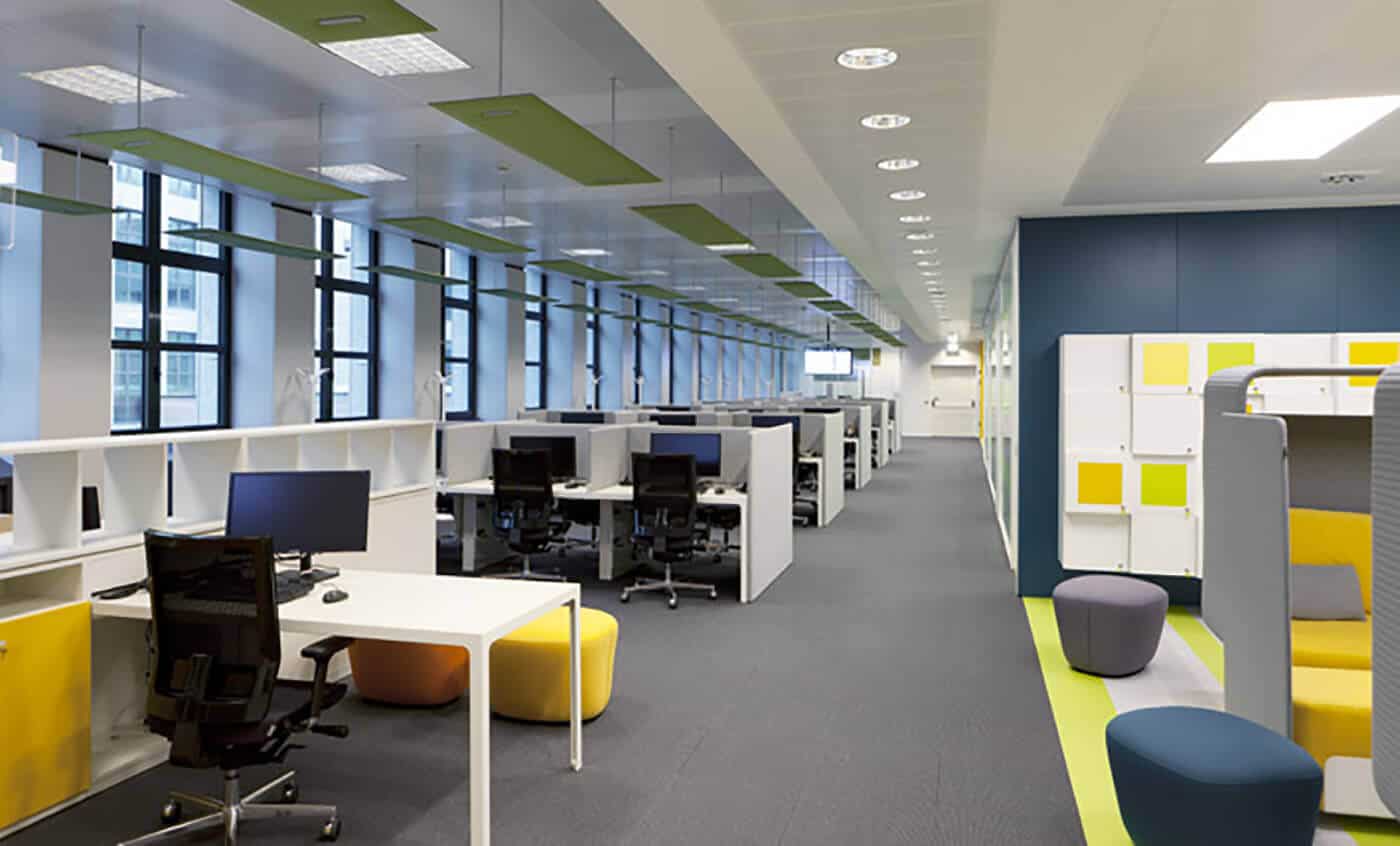 The contact/customer center develops on two floors, on a total area of 1400 sqm; the plan of Progetto CMR for the business district of Banca Popolare di Milano, located in via Massaua, includes offices, resting areas, meeting rooms, services for the employees and 150 workplaces.
As a development of a traditional call center, this new space chiefly uses web communication channels. The new BPM contact/customer center not only will be the location of the administrative offices but will also organize Customer Relationship Management activities.
Resting areas, with tall and short tables, stools, poufs, comfortable furniture that give a wealthy and homey feeling.
The main concept is: linearity, sound insulation, no false ceiling but panels that contribute to sound insulation. Fractile floor and glass walls.
Sound insulation is one of the main theme of the project, since 150 employees must work together in an open space area. As for the seats, the "Privée" system designed by Progetto CMR has been used.
A serious environment, still comfortable and with a homey atmosphere.
Other projects in: Office