Complesso "Arconati 1"
Client Aareal Property Services
Location Milan, Italy
Date 2004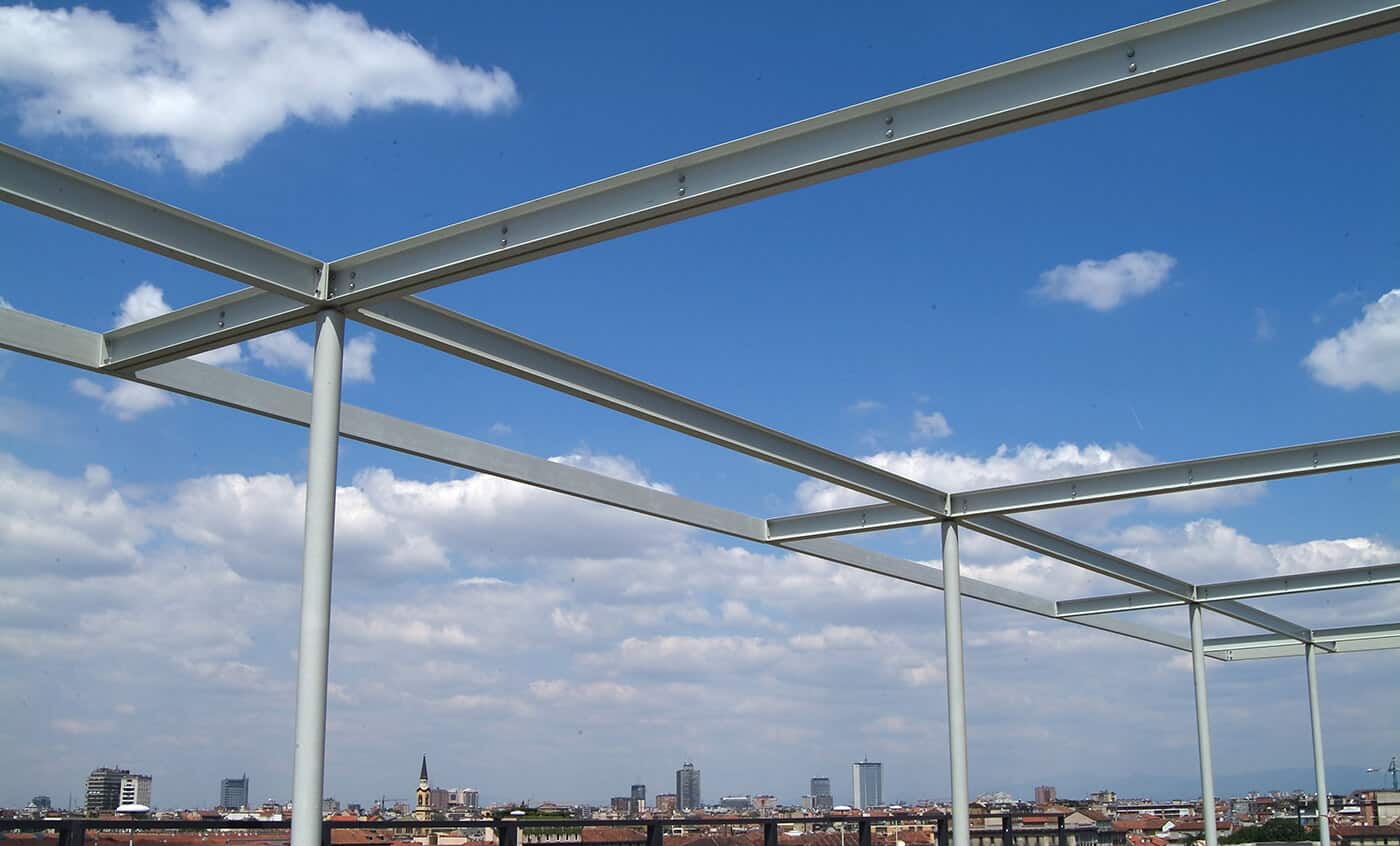 A building complex intended to offer new, prestigious offices in the heart of Milan.
The new structure maintains the original characters of the 60's with present-day solutions and materials. Not a 'glass box' but a open architecture, not a closed building but a structure that fits in with city style.
The property consists of two buildings characterized by high architectural design and build. This has ensured that both buildings offer flexibility and adaptability in the way the office space can be utilised. On a aesthetical basis, materials have also be carefully chosen to allow excellent natural light and efficient running costs. Both buildings façades benefit from integral sunshades, made of a metal structure and terracotta figures. Internally, all floors have been finished with high quality materials, and have been fitted out to provide either cellular, open plan or a combination of the two. Low structure with glass walls and covered by a varnished and zinc-plated metal structure will link both buildings. Two interred floors conceived for parking render the whole complex really functional.
Other projects in: Building design