Astellas New Offices
Client Astellas Pharma
Location Milan, MI, Italia
Built area 2,300 sqm
Date 2013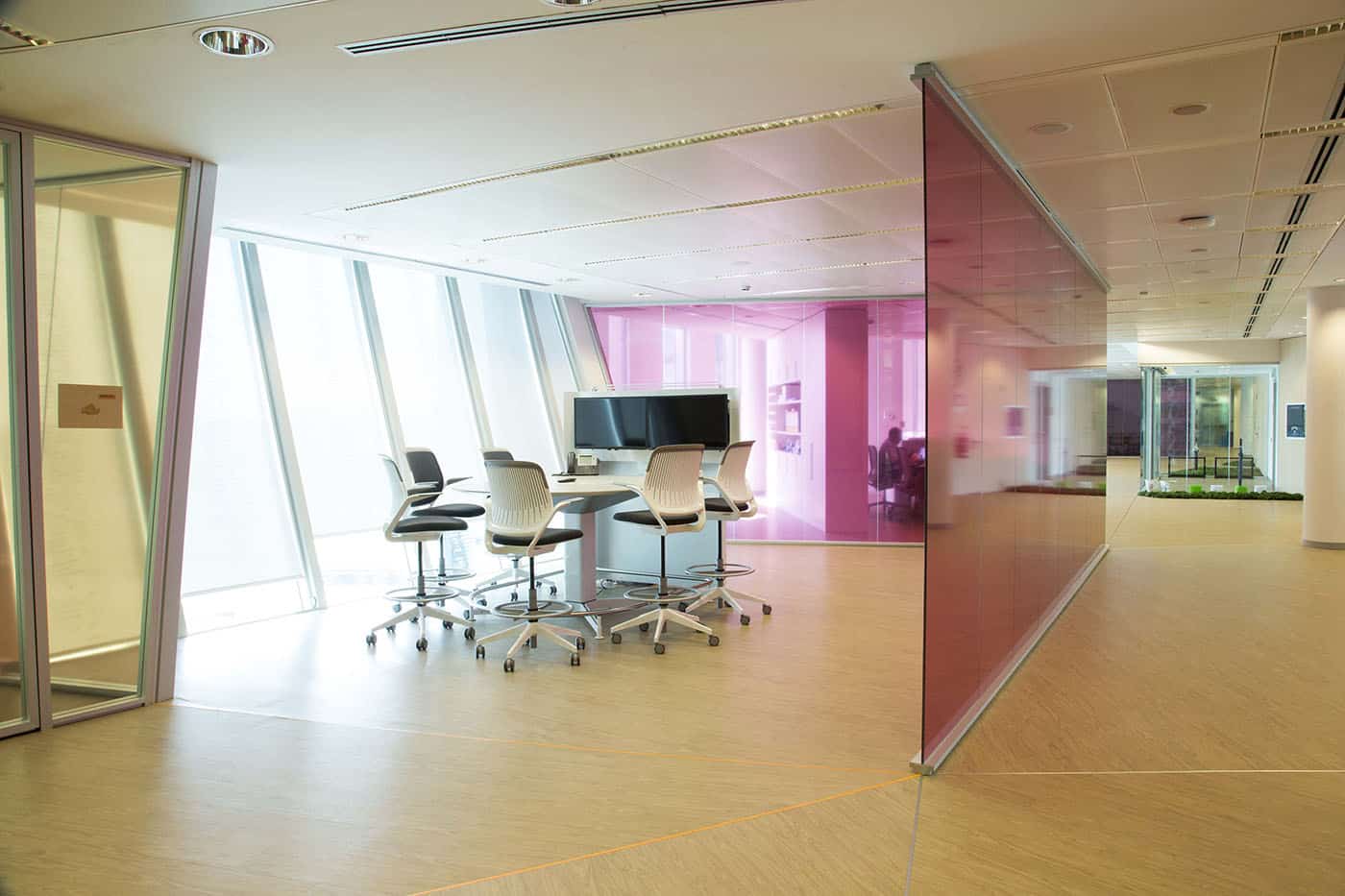 Focus point of the concept for Astellas Pharma's project (Assago, 3,000 sqm) is an interpretation of workspace as ECOSYSTEM: a system that can evolve, improving quality of life, comfort and promoting productivity. These spaces "speak to users", conveying the spatial concepts of democracy and positive behavioral economics .
TRANSPARENCY, COLOR, HOMEY, GREEN EXPERIENCE are 4 keywords of design project. In this way, spatial configurations allow people and nature to co-exist in the workspace, optimizing social relation, economic and ethical organization, with harmony mood.
Chosen Materials are certified and eco-friendly, such as glass, wood and vinyl, were introduced norms to reduce energy waste (lighting and climate control, water conservation and reuse, special waste recycling, reduction of power consumption, reducing costs of printing) and was optimized the use of natural light. "Green zones" are designed both inside and outside the building, horizontally, as part of the floor, and vertical, enriching furnitures.
Astellas Pharma is divided into two macrosystems: public space, streets, squares, kitchen, play areas and a library (hybrid spaces with home taste, spaces projected for informal meetings and support areas); workspaces, designed as open spaces or closed offices on specific needs.
Besides, spaces can be redifined over and over, thanks to movable walls providing natural luminosity. A homey feeling rise through all the working areas thanks to careful selection of bright colors and soft furnishings, which finds its highest expression in the fascinating kaleidoscopic overlays on the gangways between workspaces.
Photo credits: Mino di Vita
Other projects in: Office