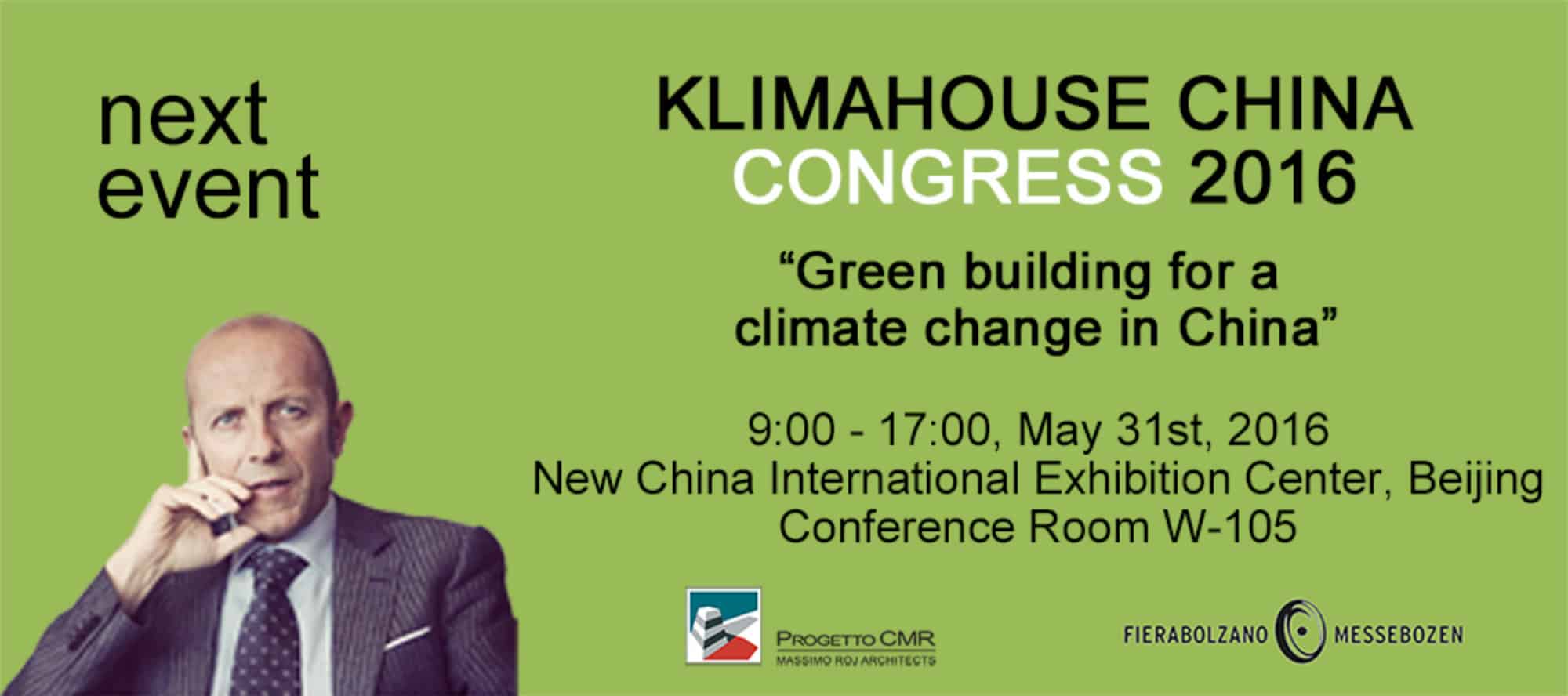 On May 31st, Massimo Roj was invited as speaker at the first edition of the Klimahouse China Congress, held at the New China International Exhibition Center (NCIEC) in Beijing, talking about green buidlings and sustainability.
Klimahouse is the well-known exhibition dedicated to sustainable technology in Italy and this year celebrates the first event held in China, thanks to the cooperation between Bolzano Exhibition Centre, Messe Frankfurt and ISH China.
The conference started with welcoming speeches given by the main organizers, followed by a keynote speech by the Chairman of the China Green Building Council. Massimo Roj then took the stage and shared with the audience some of the most relevant projects in terms of sustainable approach done both in Italy and abroad.
As Mr Roj said, "We need a completely new mindset, where sustainability is not only made of technical solutions but also, and foremost, of a combination of economical-social-financial elements. This holistic approach is the fundamental basis to a truly sustainable design."