Residenza Corti Nuove
Client Addamiano
Location Como, CO, Italy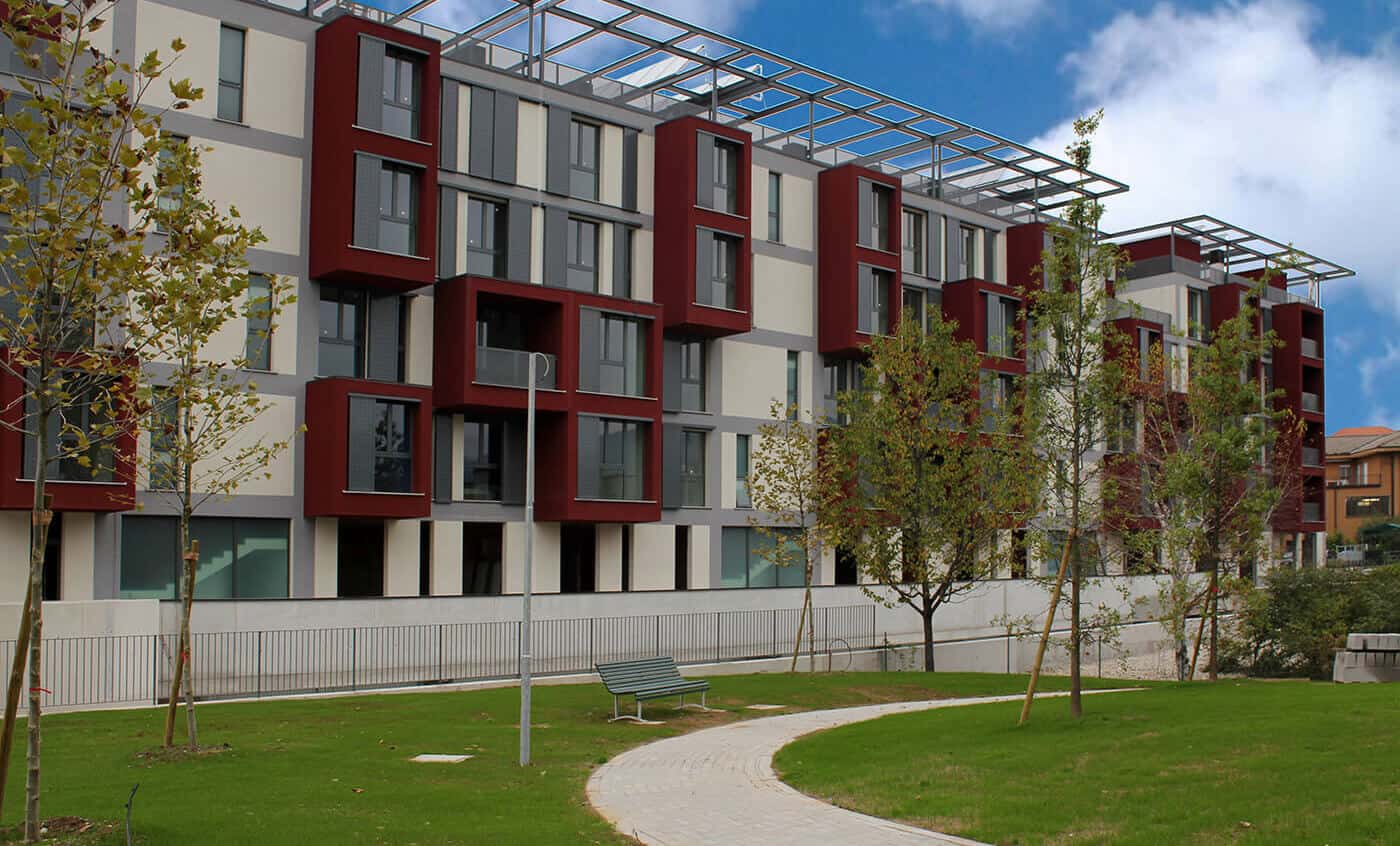 Corti Nuove building is an example of high quality both in terms of efficiency and in terms of composition and architecture, which led to a reduction in costs of construction and then management. The project provides the redevelopment of an urban area into residential by the construction of a court-yard building complex reminding the historical local settlements.
A key point of this project is the attention to people and their quality of life, housing, welfare and their safety. The building is energy safe thanks to a particularly careful design: the exterior, consisting of walls not particularly thick but outer with coat covered by plaster, has a high performance. The new complex develops on four floors above the ground, and one underground. Each housing overlooking both the external surroundings and the green inner court. The new spaces are planned to reduce energy requirements both during summer and winter. Thanks to bioclimatic criteria (shape, wind protection, shading) all the structures are lagging planned and the façades are designed with thermal shield that keeps the cold out in winter and the heat out in summer.
The external façades are designed with openings and alternate bow windows giving a peculiar image to the building complex. This technical solution assures natural light, high comfort and energy savings.
The habitable terrace is protected and screened by solar panels assuring most of energy requirement to the building. Sustainable criteria and energy savings are totally applied. The quality of the project is guaranteed by its architectural and environmental profile within open green areas.
The system provides a production of hot water by high efficiency solar collectors, placed on the terraces. The solar collectors can supply about the 50% of heating requirements. A structure for the integration of photovoltaic modules is provided on the building roof. High performance window frames and usage of day light in the facade design.
This project testifies the serious attention that Progetto CMR is giving to the sustainability, using the best technologies available to design innovative solutions for his Clients.
Other projects in: Residential