HCMC Shopping Mall
Client Uninsquare
Location Ho Chi Minh, Vietnam
Date 2016 in progress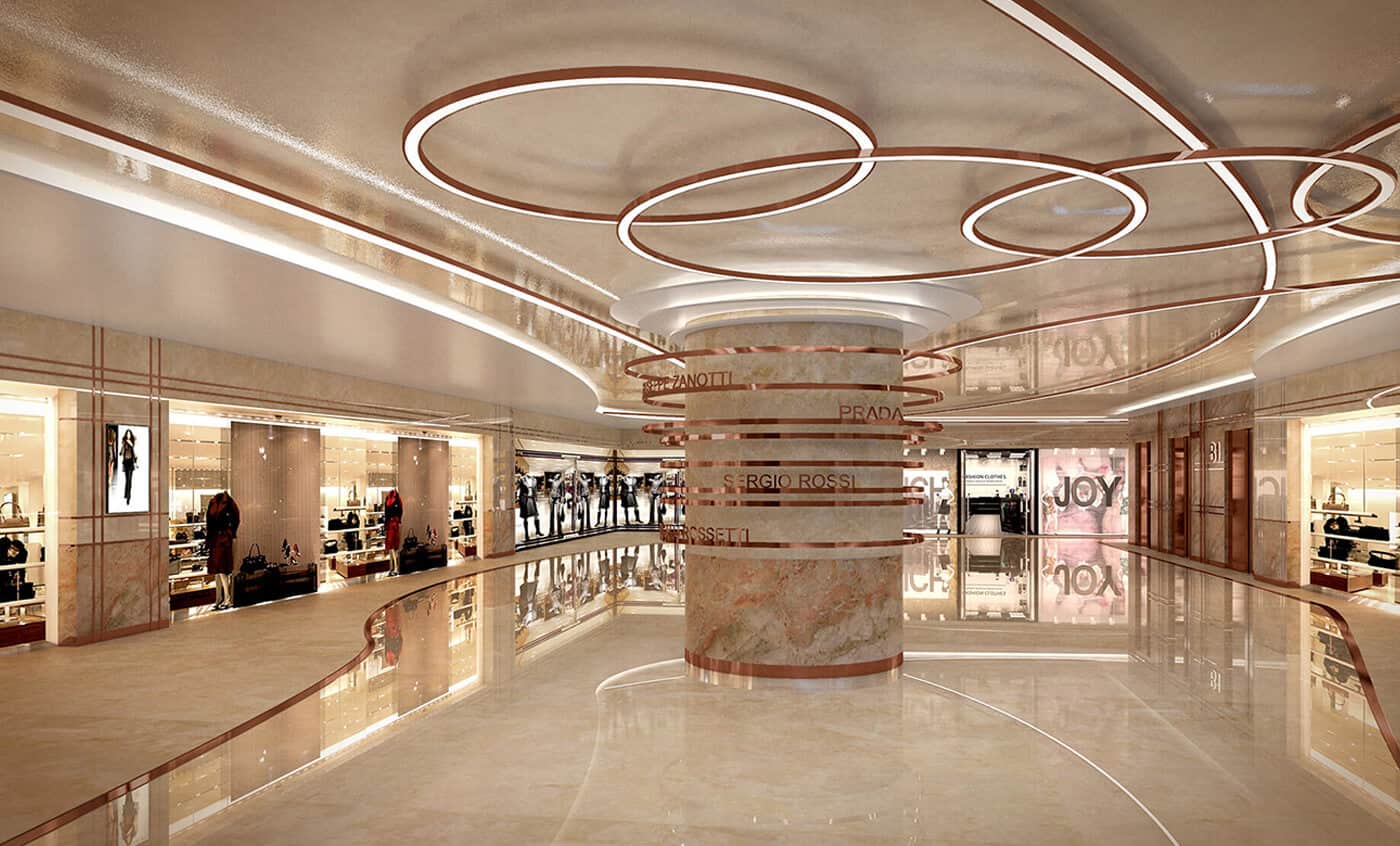 Union Square shopping mall is located in the centre area of Ho Chi Minh City, in Vietnam. Progetto CMR carried out the project for the renovation of the three basement floors that host different international brands and some restaurants. The main objective is to give customers a luxury experience in this central location.
The concept design aims to evoke the Vietnamese landscape inside of the shopping mall, a landscape full of curves and shapes, terraces and fields in order to bring positive energy to the customers and create a homey feeling.
The idea of using traditional Vietnamese elements led the team to combine two local materials in a modern and luxury way, creating metal inlays on a marble surface. These two elements combine in different ways, in order to give different look and feel but with the same design and layout. The level B3, which hosts restaurants and food market, differentiates from the other floors; this is indeed composed of three big islands of food court, delimited by a touch of red of the armchairs.
Thank to the usage of big circular lights and shining element, the team succeeded in creating a spacious and bright environment for the final users.
Other projects in: Retail