Gas Science Museum & Emergency Dispatch Center
Client Beijing Enterprises Group
Location Beijing Enterprises Group Co.,Ltd., East 3rd Ring Road North, Pechino, Cina
Land area 4.6 hectares
Built area 71079 sqm
Date 2016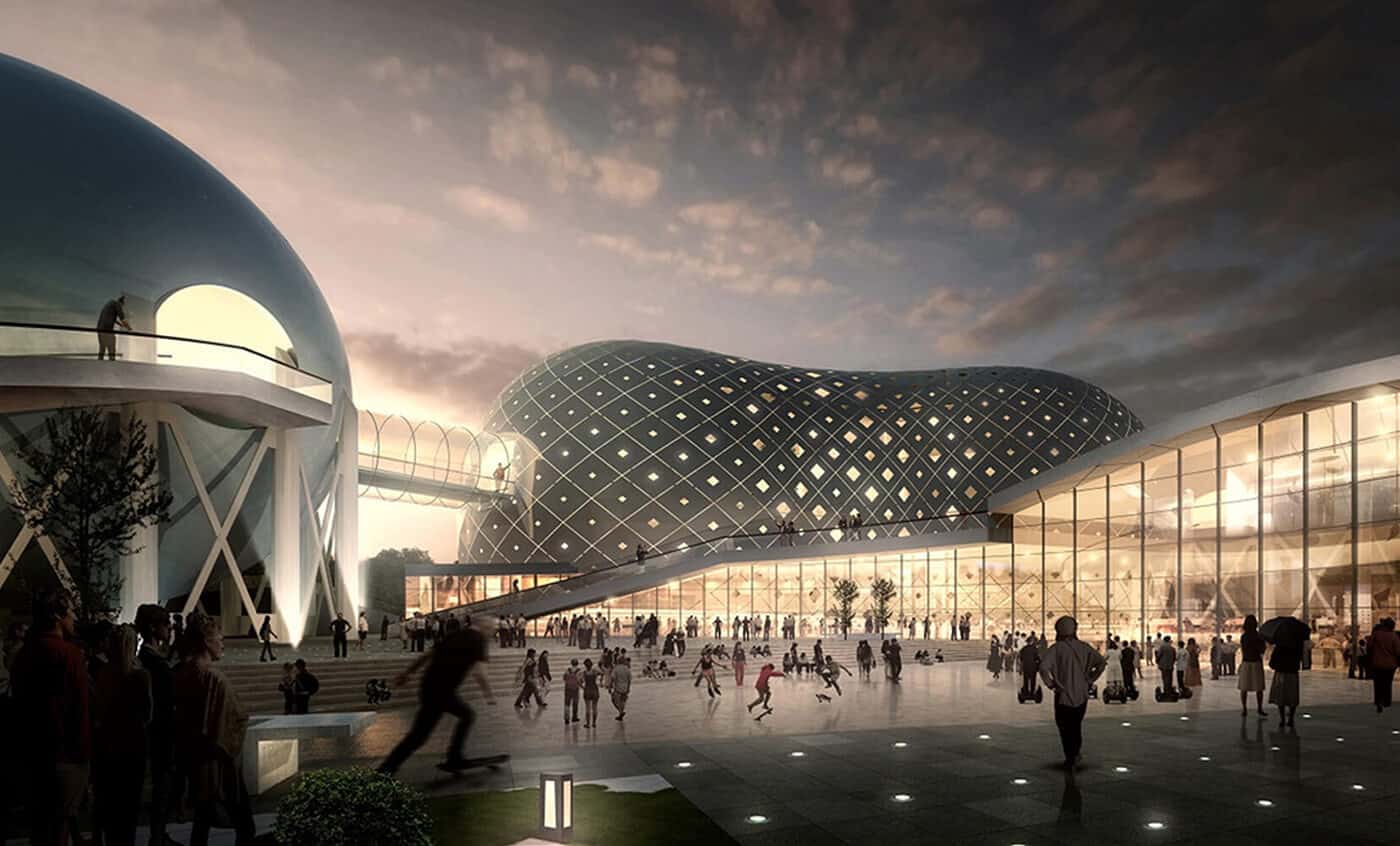 The design represents a natural landscape, evoking a hill surmounted by rock formations. The design inspiration comes from Gas which represents natural, sustainable and environmentally friendly and the existing gasometers which represent pure, simple and organic shapes.
The site has two main entrances, one for exclusive use of the office building, the other for public access to the museum.
The office is located on the south side, far away from the vehicular access, and the museum is located on the north side, connected to the subway and bus stations.
The two gasometers have been preserved, creating the Industrial Heritage Landmark Plaza.
The central square is like a backdrop to the two preserved gas holders, generating an imposing yet inviting public space.
The design enhances the connection between the pedestrian access and the existing subway and bus stations. A large public green area has been inserted, as an extension to the adjacent green system.
Other projects in: Government & Cultural