Expo 2010 Pavilion
Client China Railway Ministry
Location Shanghai, China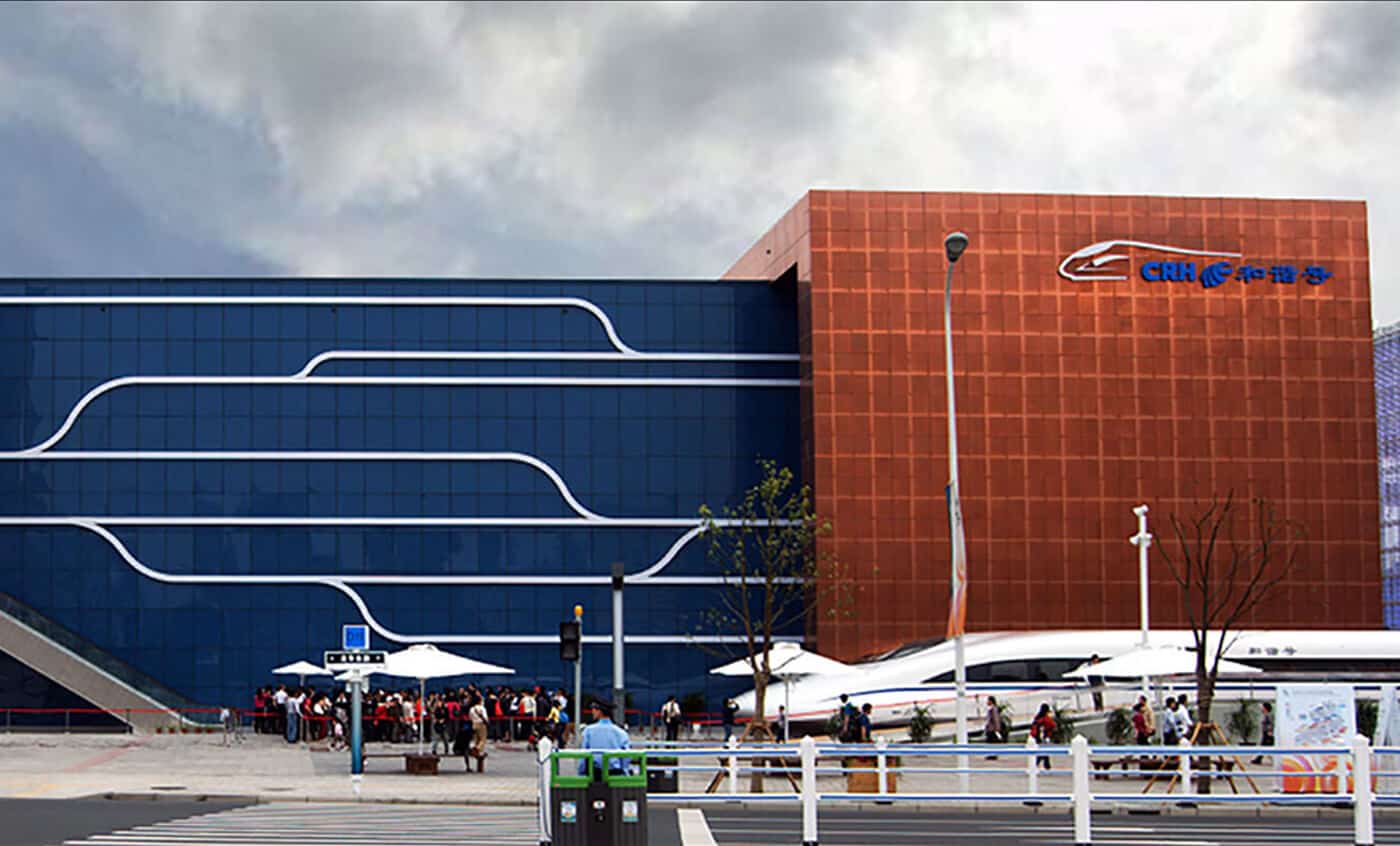 The main theme of the Shanghai World Expo 2010 was "Better city, Better life", emphasizing the common need of innovative urban policies that produce strategies of sustainable development suitable to new lifestyles. In this context Massimo Roj and his team undertook the design of the "China Railway Pavilion", in cooperation with the Ministry of Railways and Jao Design.
A line that connects two points: this is the concept at the bottom of territorial infrastructuring and of the design of the Pavilion, themed "Harmonious railways expand spaces for better life".
The concept idea, developed in the Chinese offices of Progetto CMR, arose from the representation of railway lines that reach two cities. The pavilion consists of two lateral bodies covered in square metal panels, representing the traditional city organization, connected through a third glass building that represents the special and ideal joining link of the pavilion.
The connection concept between the two lateral elements is highlighted by a system of lines that recalls the railway scheme, composed by LED lights in the glass façade. The pavilion contains three sections that display the development and the construction of Chinese railways, it has been designed as a symbolic architecture where everyone can be introduced and led to the exhibition inside.
Other projects in: Government & Cultural