Caffè Vero House
Client Estel
Location Vicenza, VI, Italy
Built area 420 sqm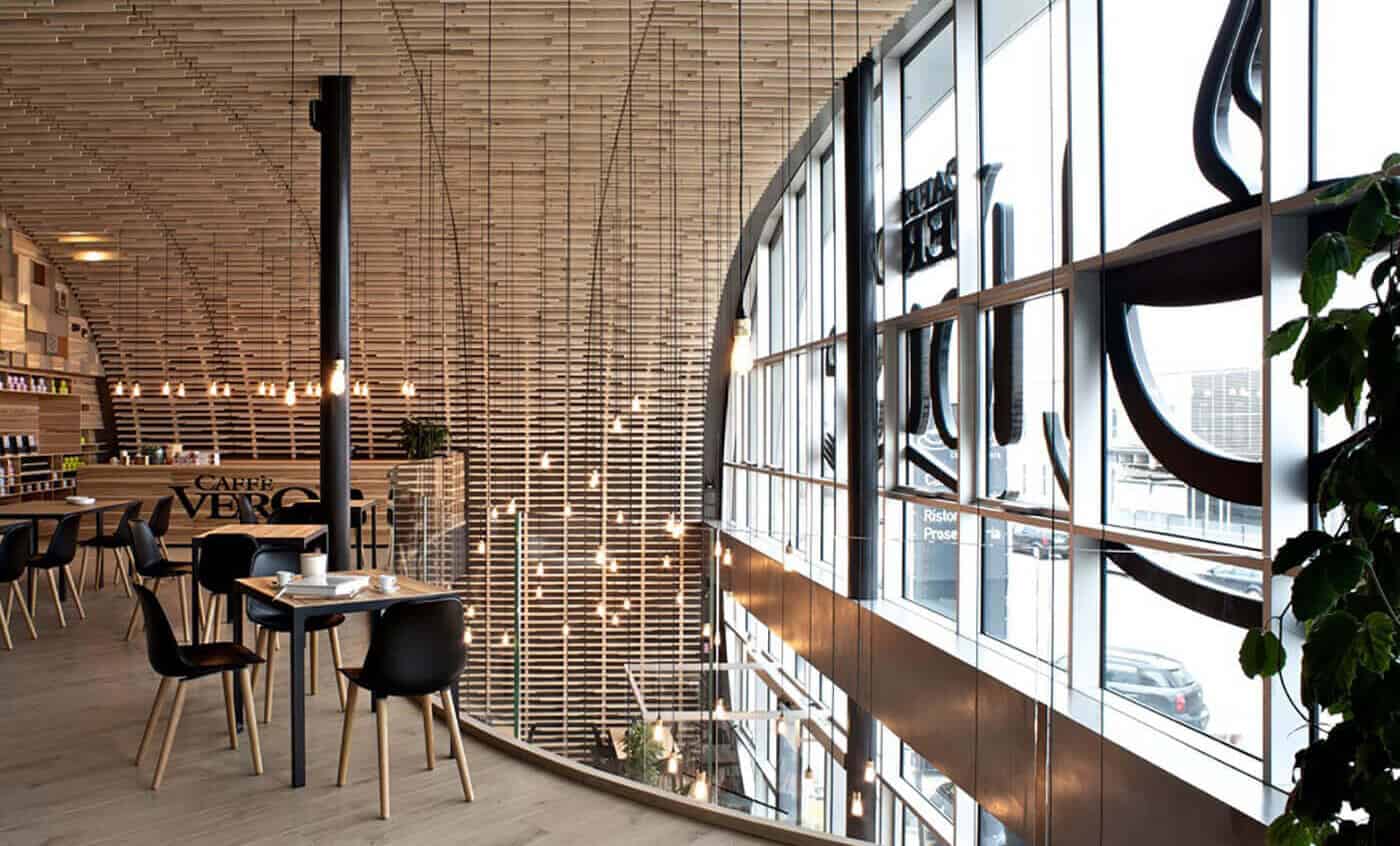 The first Caffè Vero will become a new meeting place, a stimulating area where guests can taste genuine and traditional flavors in a contemporary location. The bar develops on two levels, on a total area of 420 sqm; it's located within a modern steel and glass structure, directly connected to the production plant of Coffee Company.
Fundamental characteristics of the project are refined simplicity and usage of simple materials that perfectly intersect with the structural elements of the building: a warm and cozy feeling originates from the contrast of light and shadow within a scenographic environment, given by the transparency of the main façade. Natural light permeates all the spaces and lead to the double-height hall that welcomes guests in a New York-like atmosphere.
The project's goal is to find a perfect division of spaces, the ground floor hosts service functions and the reception: a long central counter dominates the environment, while cages and other structures hang from the ceiling and feature the backstage. The disposition of the tables guarantees a bright and wide space that makes the bar pleasant and available to everyone.
The core of the project is the big curved wall covered in wood that, following the architectural structure, winds up the environment and hits the first floor, which hosts an area destined to the purchase and the tasting of Caffè Vero products.
Other projects in: Retail