Bennet Lario Center
Client Bennet
Location Tavernola, Como, CO, Italy
Built area 16,000 sqm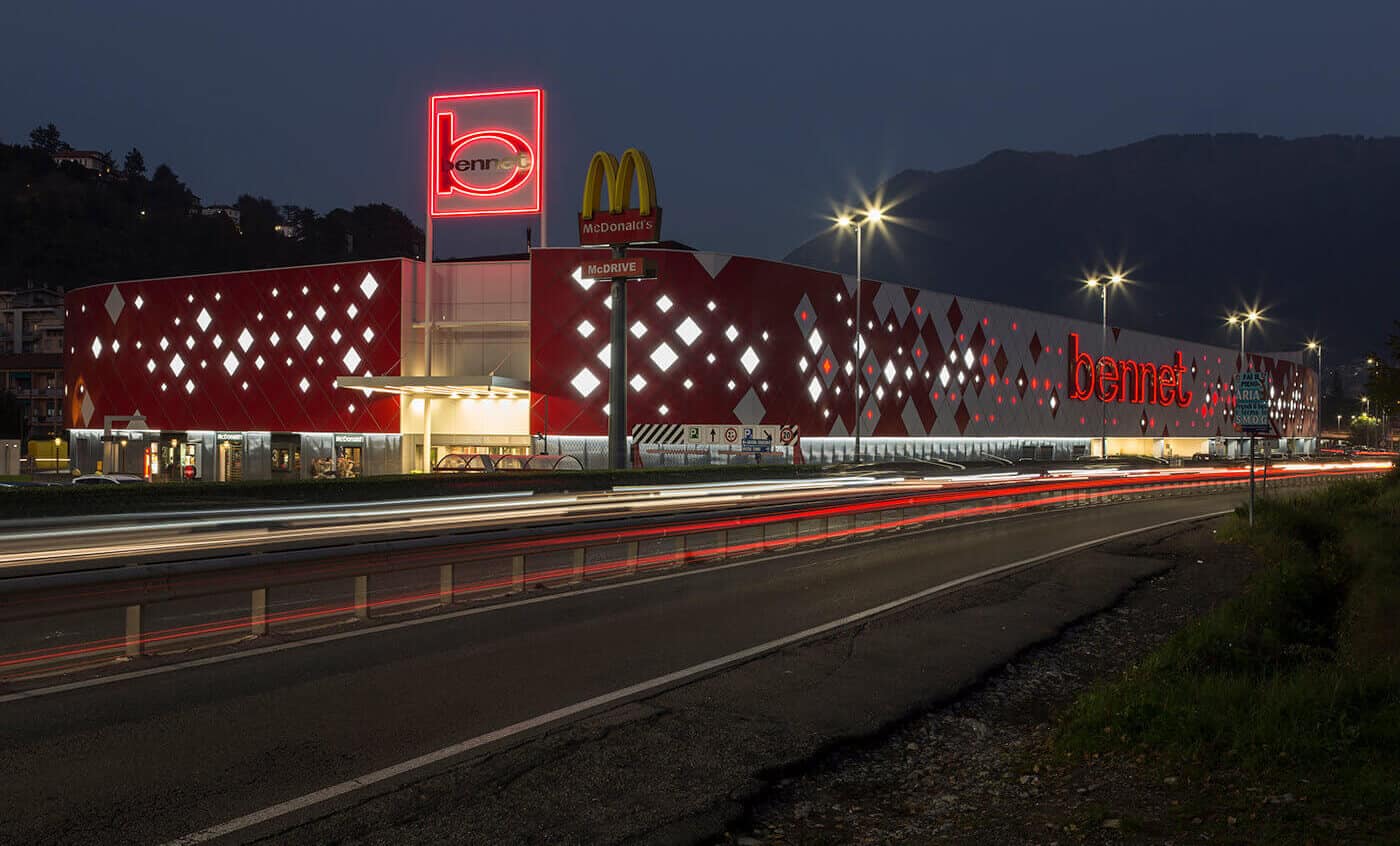 Progetto CMR has recently completed the requalification of the Lario Center, a large shopping center owned by Bennet located out of Como. The "total makeover" touched both interiors and exteriors of the building, an existing complex that dates back to the 80s on an area of 16.000 sqm.
Strong nuances and dynamic environments are the fil-rouge of this project.
Red and white are the two main colors chosen for the façade: a long stripe that embraces the entire building, where bi-color squares run after each other in different combinations of shades and dimensions. The red-white game, recalling the corporate colors of Bennet logo, is kept alive also after the sunset, thanks to the colored LED lights inserted in the squares of the cladding.
Interiors are dominated by the sharp tones of green, white and aluminum grey, which frame the common areas and paths in a completely renovated atmosphere. The net of suspended lighting and soundproof panels, in green and white, is the protagonist of the central area: the single components, carefully placed one-by-one in order not to interfere with the fire system, give a sense of movement to the whole environment, creating an imaginary cloud made of kites that float over the visitors.
The project succeeded in giving a new life and a new soul to a place that had no personality before, transforming it into a new social square for the community, a welcoming, recognizable and pleasant place to live.
Other projects in: Retail