Bennet Eco Mall
Client Bennet
Location Sedriano, Milano, Italia
Built area 14,000 sqm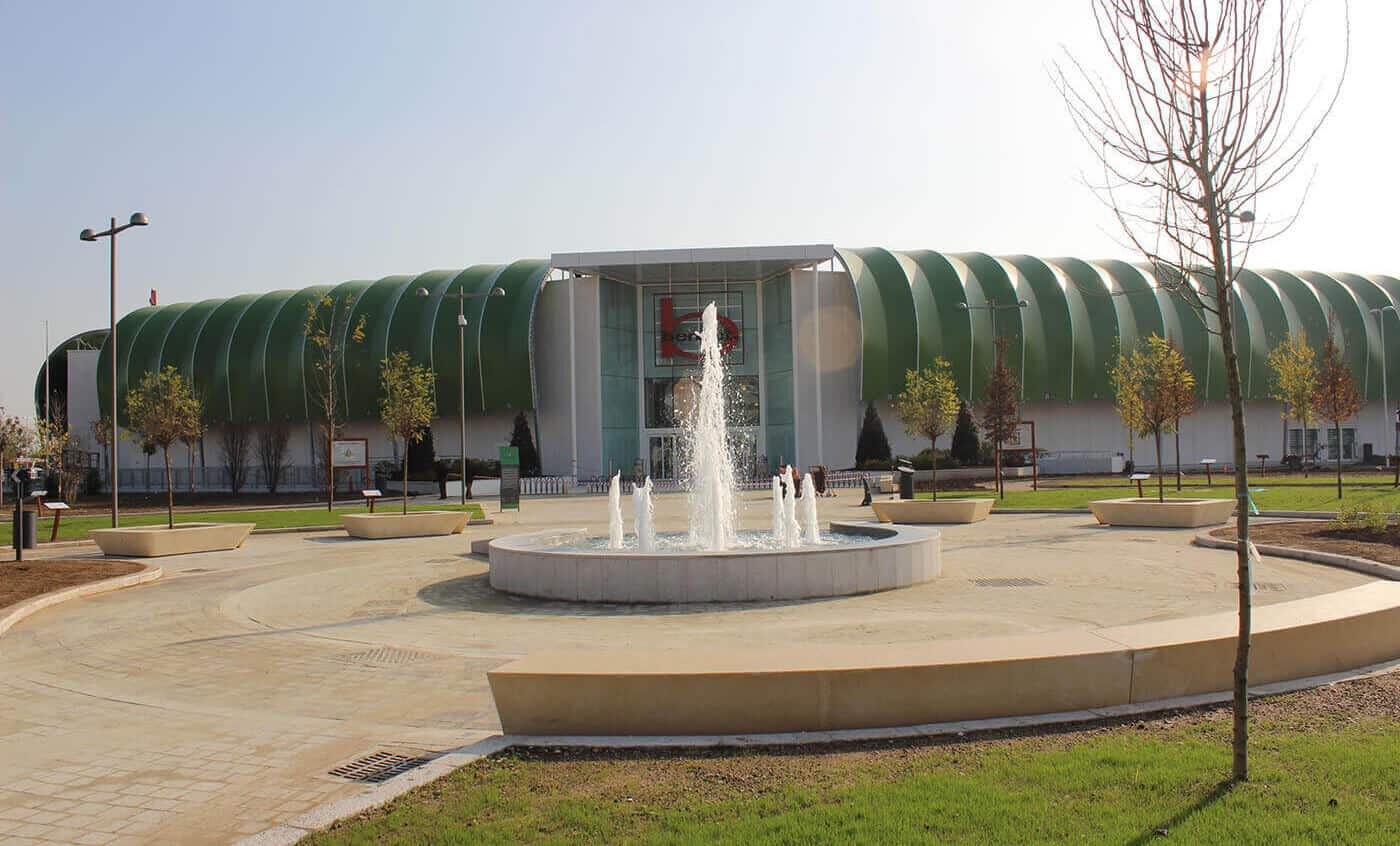 Progetto CMR realized the design of the whole building, restoring a well-balanced harmony between the commercial spirit of the new Bennet Shopping Mall and its function of meeting and social interaction.
The goal is to create a dialogue between the indoor commercial area and the external square, with a strong reference to the surrounding environment.
The ideas of the project and the selected materials create an energetic bond with nature, meanwhile they feature the choice of the most avant-garde technologies that transform this new Shopping Mall into a nice and functional space.
The external details redraw the shapes of the surrounding trees: the sinuous covering becomes the green frond of the trees carved onto the lateral part of the building.
Another natural element is the choice of ecological materials for the interior finishes, like wood and rock; these stand out thanks to the remarkable use of natural light.
Progetto CMR designed ad hoc elements such as the lighting and the external walls texture, highlighting accurate choices of design for both environmental respect and esthetic result on spaces.
Other projects in: Retail