News
Xiantao Big Data Valley selected as finalist at 2018 MIPIM Awards
Date 30 January 2018
Categories News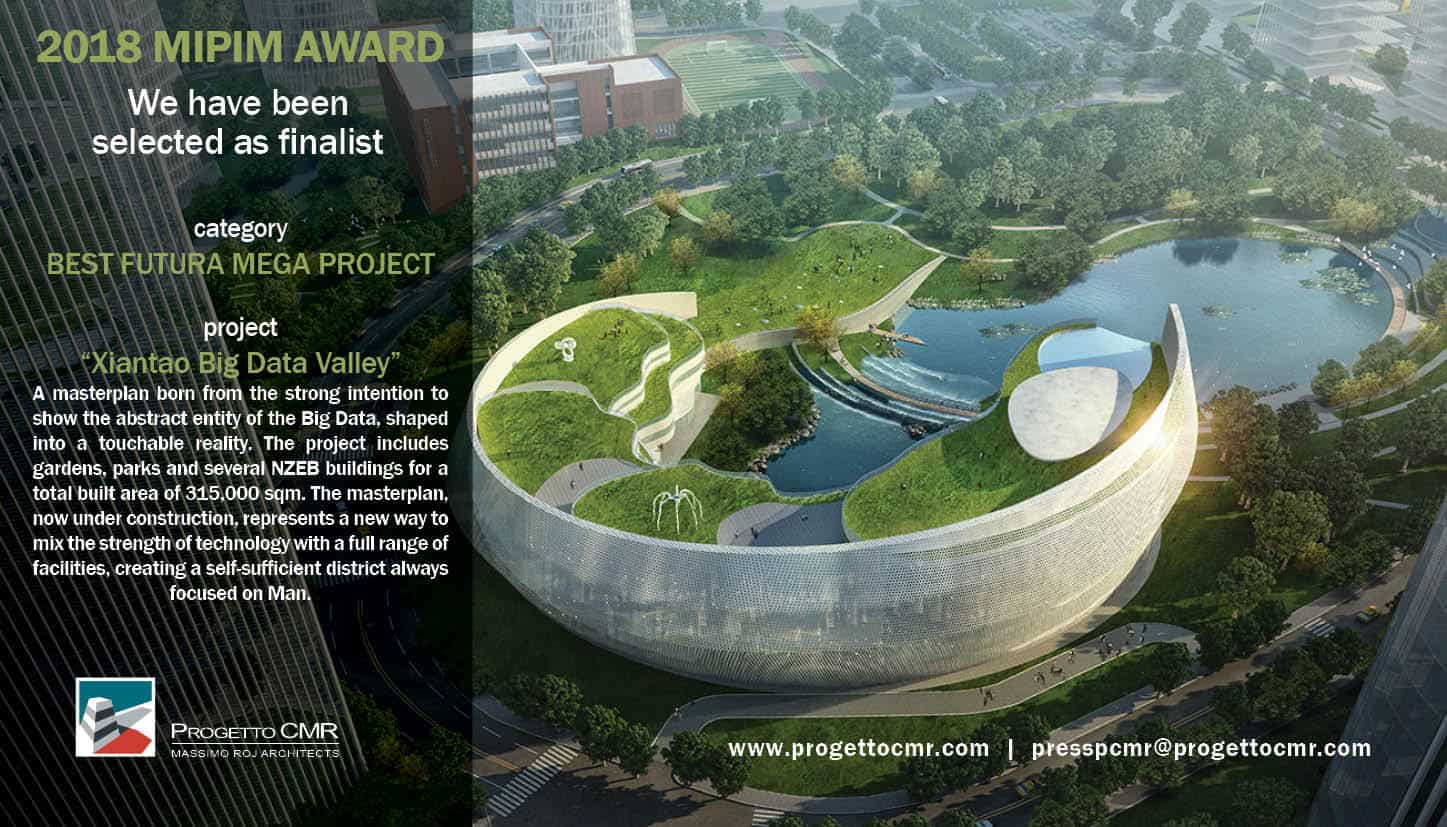 The project of the new "Silicon Valley" in Chongqing is running as "Best Futura Mega Project" at 2018 MIPIM Awards
Progetto CMR is one of the finalists at 2018 edition of MIPIM Awards, "Best Futura Mega Project" category, with its "Xiantao Big Data Valley" masterplan.
The project, currently under construction in Chongqing, includes offices, SOHO apartments, commercial and retail area, schools, a luxury hotel and other facilities to improve the life of the people who will live there, on a total land area of 260,000 sqm and for more than 300,000 sqm of built-up area. A fully self-sufficient and sustainable district, dominated by large green areas, parks, lakes and gardens.
The Awarding Ceremony will be held on the evening of Thursday 15th March in Cannes, during MIPIM, the most important real estate exhibition worldwide.
For more information on MIPIM Awards: http://www.mipimawards.com/mipimawards2018/en/page/home