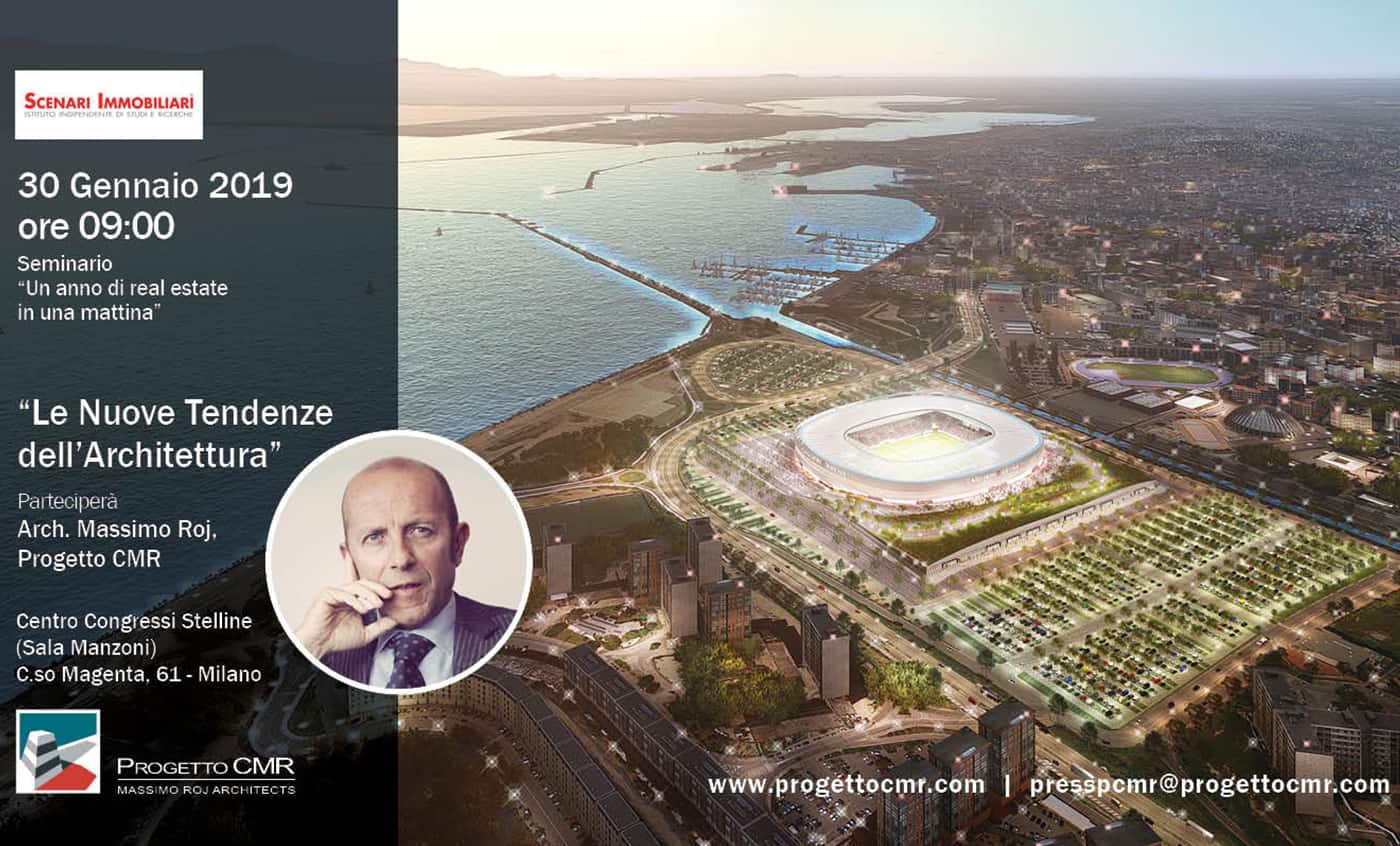 Massimo Roj will talk about new visions and new trends in architecture during the Scenari Immobiliari workshop on Jan 30th
On Jan 30th, the Palazzo delle Stelline in Milan will hold the traditional meeting by Scenari Immobiliari, "One year of real estate in one morning": the workshop aims at discussing with real estate leaders what happened in 2018 and what we are expected to see in 2019.
Massimo Roj, CEO at Progetto CMR, will deliver the closing speech about "The new trends in architecture", where he will focus more on what "sharing" has meant and means to architecture and interior design.
Registration is mandatory to join the workshop, to have more information please click here.