News
Progetto CMR at the Western China International Fair
Date 27 September 2018
Categories News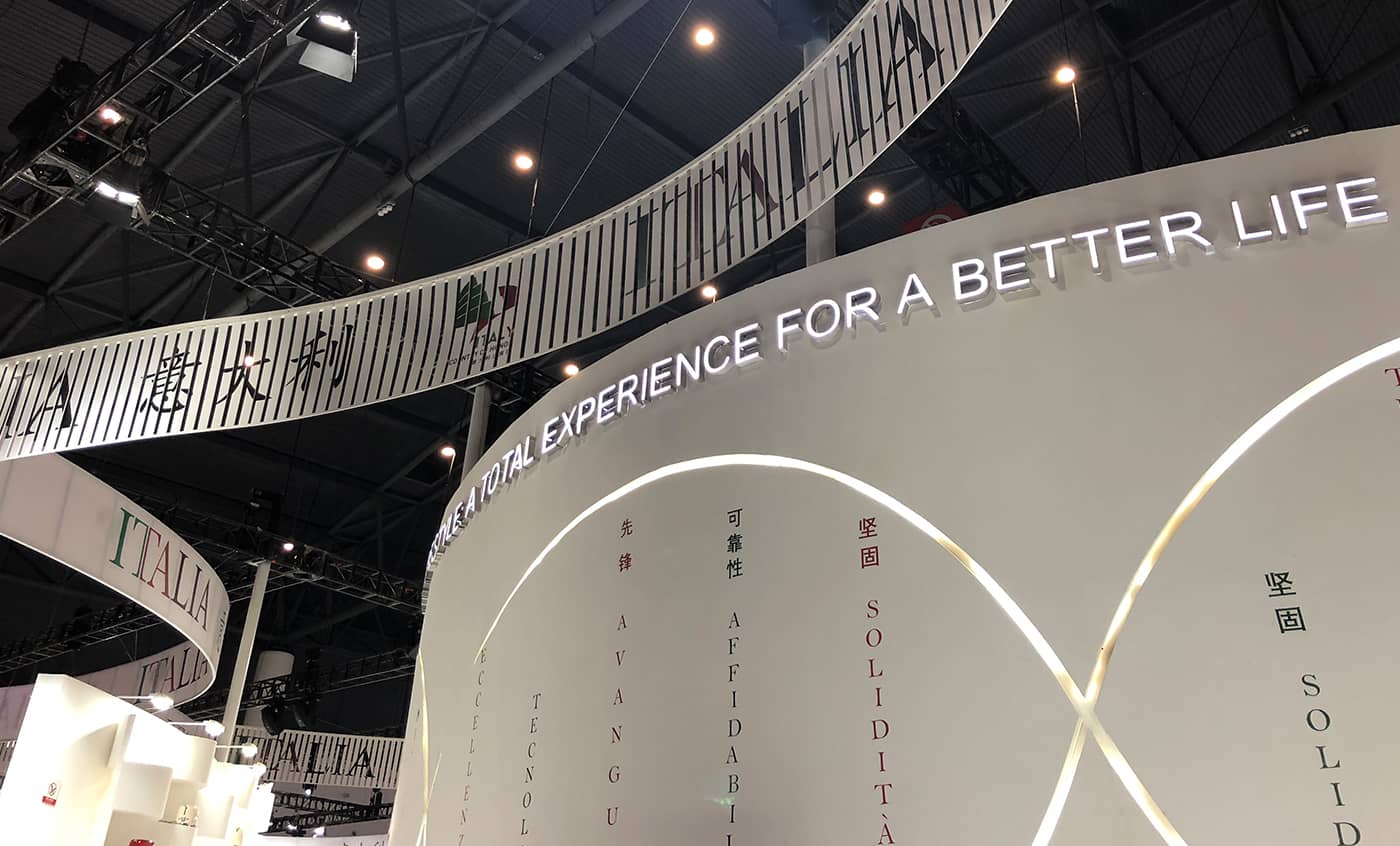 The Italian excellences on show in the pavilion designed by Progetto CMR
From 20th to 24th September, Chengdu hosted the 17th edition of the Western China International Fair, an institutional event that brings together the major local and international players that work with the new "One Belt One Road" trade route.
Italy has been the undisputed star of this edition, having been chosen as the Country of Honor for 2018. On September 20th, Deputy Premier Di Maio, the Undersecretary for Economic Development Geraci and the Chinese Deputy Premier Hu attended the official inauguration ceremony of the Italian Pavilion, 1,200 square meters of exhibition space that Progetto CMR had the honor of designing and setting up.
The Fair was an opportunity to show the public two important initiatives of Progetto CMR, currently underway: the master plan of the Xiantao Big Data Valley technology district, under construction in Chongqing, and the project for an innovative circular airport designed in collaboration with AE Engineering.