News
Progetto CMR at the conference 'Tecno: the project'
Date 14 May 2018
Categories News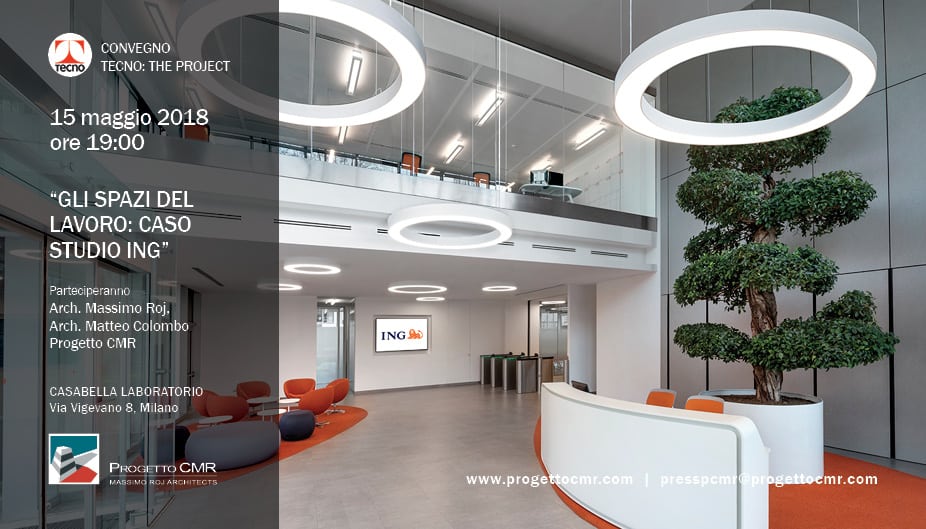 On the occasion of the conference organized by Tecno on smart working, Progetto CMR will be protagonist at the conference 'Gli spazi del lavoro' scheduled in Milan on Tuesday May 15th.
Simplicity, transparency, accessibility and innovation are the main features that characterize today the sector of the new offices.
Massimo Roj will talk about architecture and space planning while Matteo Colombo will show in detail the case study related to the new ING Italia Headquarters designed by Progetto CMR.
Through the cycle of conferences 'Tecno: the project', the Tecno Company aims to show, together with designers and customers, the projects of recent construction in the main Italian cities.
The event, supported by CNAPPC, is scheduled on Tuesday May 15th from 7:00pm at Casabella Laboratorio in via Vigevano 8, Milan.