News
Eggboard wins again!
Date 4 April 2016
Categories News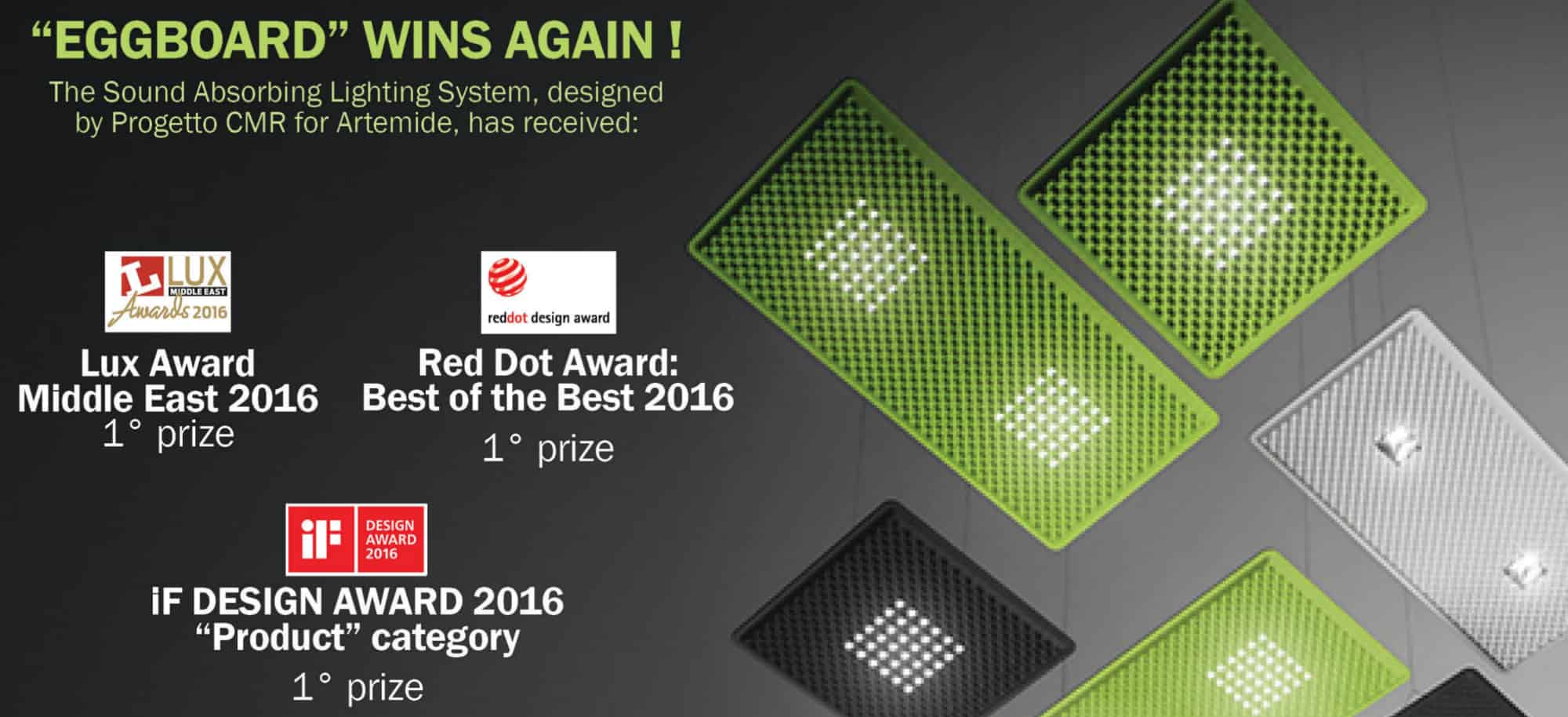 "Lux Middle East Award 2016" to lighting project Eggboard
After receiving the iF Design Award 2016 and the Red Dot Award: Best of the Best 2016, Eggboard, signed by Giovanni Giacobone and Massimo Roj, is the winner of the Lux Middle East Award 2016, one of international prizes which reward the high quality of design and the innovative excellence of products.
This pendant lamp was created with a simple idea: to combine acoustic and visual comfort in a  single device. The sound absorption properties are obtained thanks to its particular sinusoidal section of the lower surface and to the use of soundproofing material. Two optical version, with different performances developed in two dimension, allow to model the light after the needs of different spaces. The installation of more devices, suspended at different heights and in different colors, allows to modulate the performance after the space characteristics and to create compositions with scenographic and bright effects.
This lighting system is created to grant the maximum of performance in the working place, but its high acoustic and lighting efficiency is perfect for other application fields: from office and education to hospitality and entertainment, from retail to hall and connectivity.