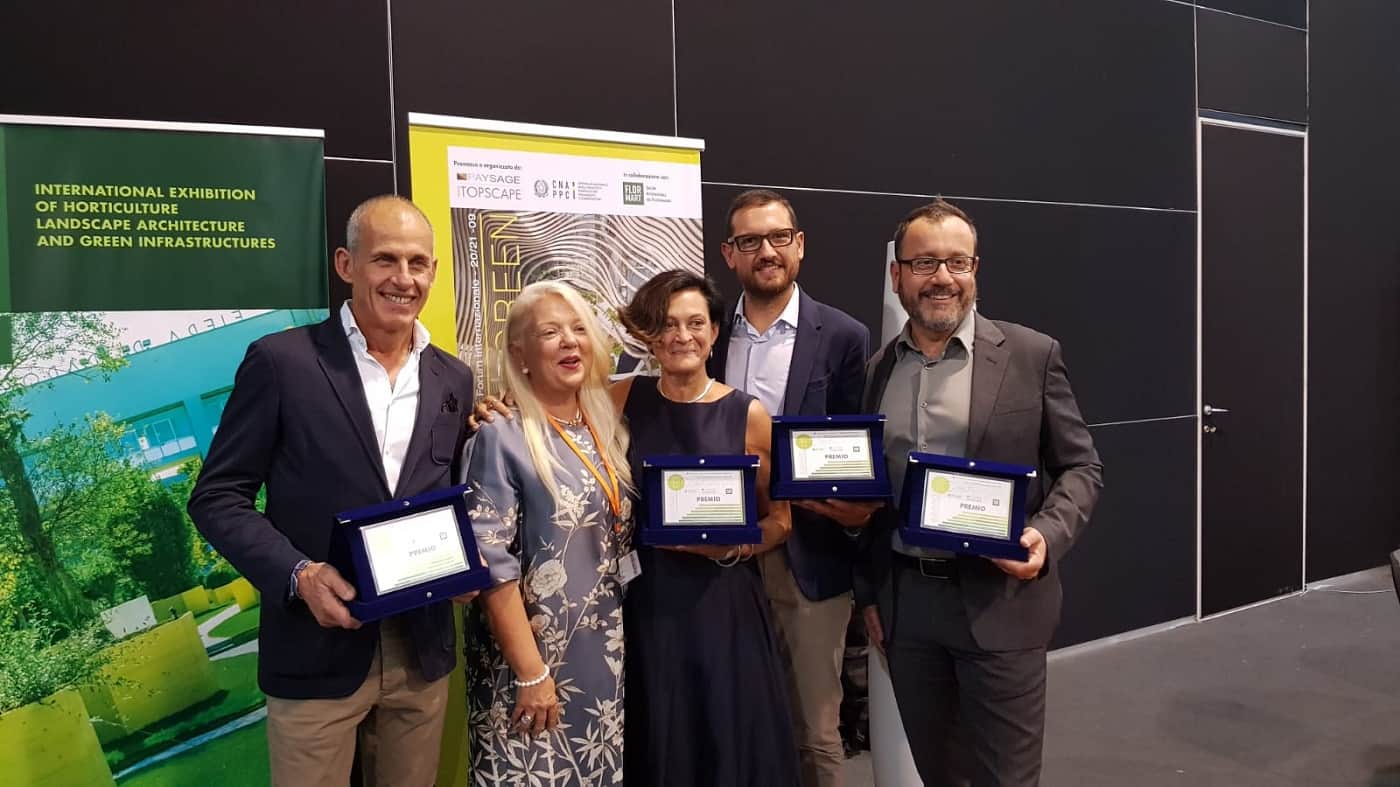 The project won the recognition as "Iconic Landscape" during the EcoTechGreen international forum
Progetto CMR is proud to announce that the project of the new football stadium of Cagliari Calcio, designed together with Sportium, has been awarded the "EcoTechGreen Award" as "Iconic Landscape".
The award, presented during the EcoTechGreen International Forum, organized by Paysage in collaboration with the National Council of Landscape Planners and Conservators Architects, intends to recognize virtous projects that, through the use of greenery, have given new life to the cities in which they are inserted.
When receiving the award, Giovanni Giacobone, President of Sportium, said: "This award represents for me and for all our team a reason for great pride. The project of the new stadium, thanks also to landscape analysis strategies, can really activate a wider process of urban regeneration for the whole city".