News
Duao Art Museum is awarded by the Nest Award Golden Prize
Date 23 April 2018
Categories News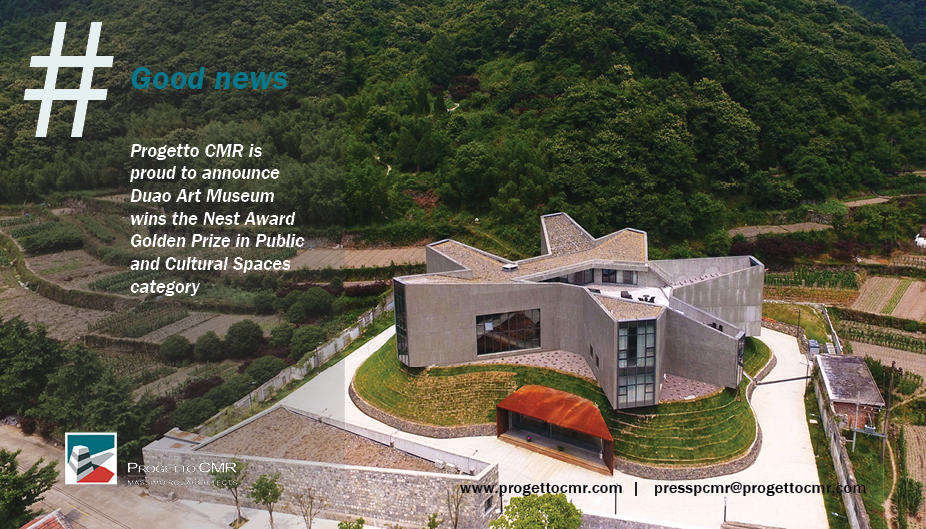 Progetto CMR is pleased to announce the Duao Art Museum is awarded by the Nest Award Golden Prize in Public Cultural Spaces category.
 
Thursday April 19th Progetto CMR received the prize in a ceremony organized at Statale in Milan. Andrea Dallavalle, Chief Operator Officer at Progetto CMR, was there to receive the prize representing the firm.
The project, build in the peculiar mountain area in Ningo, China, is perfectly integrated with the landscape.
The seven elements linked to the center of the building, allow a unique 360° view.
This featured interaction between the building and the environment makes this project an intimate place where expecially artists could find inspiration as well as being a "container" of unique local art and culture.