News
Design for All - Massimo Roj is a main speaker
Date 7 March 2018
Categories News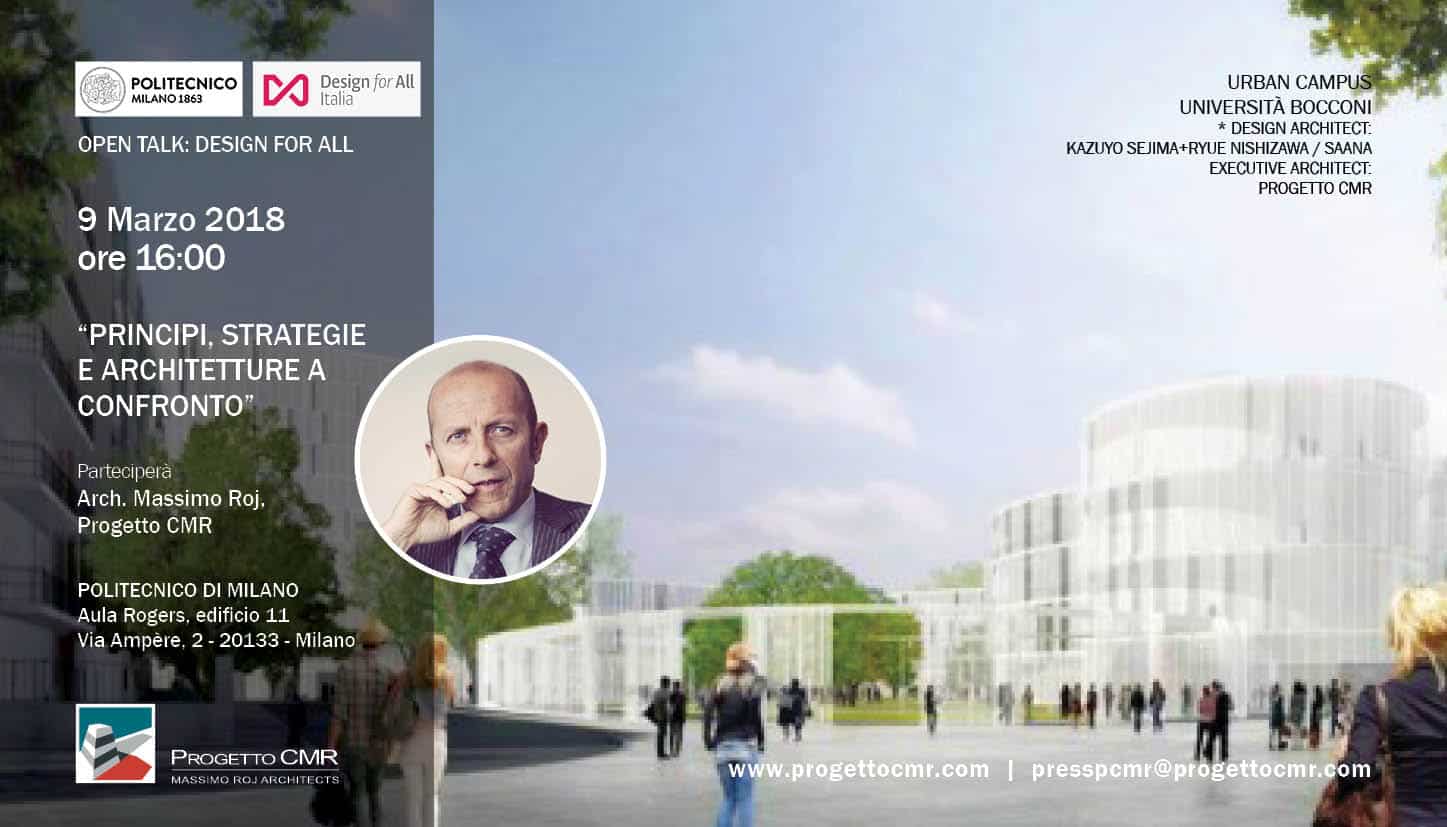 Design for All 2018 will be held in the afternoon of Friday 9 March, organized by Politecnico di Milano and will see Massimo Roj among the main speakers
On the topic of "Comparing principles, strategies and architecture" some of the leading Italian experts and  architects in Milan – who took part in the Archidiversity – project will meet for the occasion.
Each participant is invited to describe the application of the Design for All strategy by presenting a project conceived according to its own principles, ranging from different architectural types.
Massimo Roj will talk in the panel 'The Design for All principles applied to the design: the Archidiversity experience'.
Designing according to Design for All strategy means conceiving environments, systems, products and services that can be used independently by people with different needs and abilities, involving human diversity in the design process. This holistic and innovative approach is a creative and ethical challenge to meet the needs of all users regardless of their physical, sensory and cognitive abilities.
Friday, 2018 March 9th
Aula Rogers – Via Ampère, 2
Time 16:00