News
Architects meet in Fuoribiennale. Identities for a changing World
Date 22 May 2018
Categories News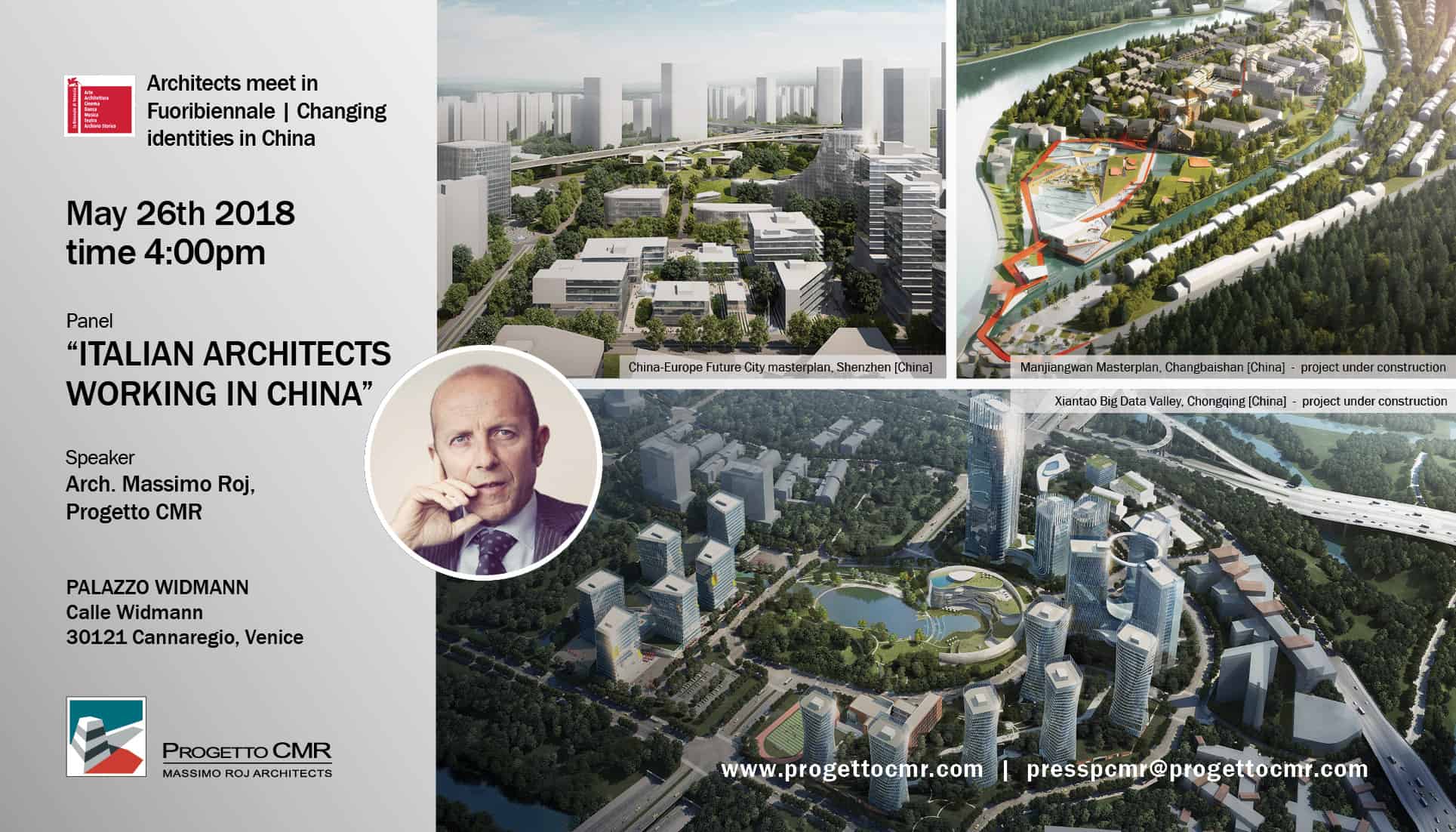 During the opening days of the 16th International Architecture Biennale, l'AIAC Associazione Italiana di Architettura e Critica presents the fifth edition of  "Architects meet in Fuoribiennale titled "Identities for a changing World".

Two days of talks, conferences, meetings, awards and exhibitions, with the aim of starting a reflection on how architecture is facing with the changes taking place that challenge the traditional conception of identity.
Massimo Roj will be main speakers during the second day – Saturday May 26th – focused owhat interesting is happening in China and will held a lecture  on occasion of the conference titled "Changing identities in China. Architetti a confronto" to talk about the long experience of Progetto CMR.
Saturday May 26th, from 4pm
Palazzo Widmann, Calle Widmann – 30121 Cannaregio, Venezia