News
2018: a year to remeber for Progetto CMR!
Date 19 December 2018
Categories News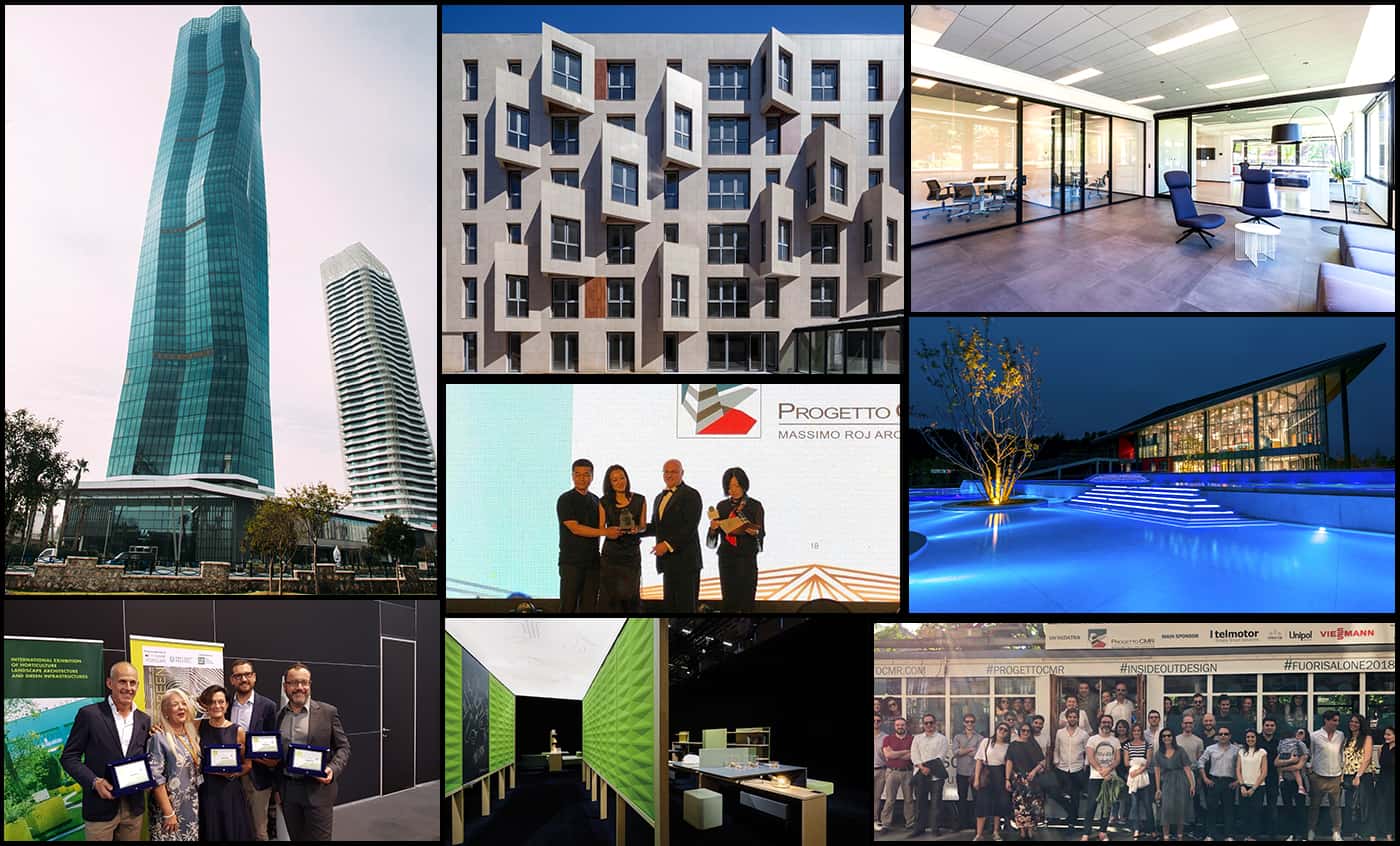 Looking back at 2018 and at what awaits us for 2019, the year of the 25th anniversary of Progetto CMR!
2018 is about to come to an end: another year of great satisfaction for Progetto CMR, with awards, new activities acquired, projects in the pipeline and completed works, which have earned the Milanese integrated design firm 10 positions in the ranking of the largest Italian architecture companies and 8 positions in the ranking of the top 100 design companies in the world in just one year.
One of the main activities was the establishment of two new companies: Progetto Design & Build, which brings to a new level the know-how consolidated over the years by Progetto CMR in the planning of work spaces, and Sportium, speciailzing in the design and construction of innovative sports facilities. The two companies have already been able to stand out for the results achieved: Progetto Design & Build has already realized the Italian offices of several multinational companies, including the offices of the KLM – Air France group and the historic German pharmaceutical company Merz Pharma. On the other hand, Sportium won the international competition for the design of the new Cagliari Calcio stadium: a project of great complexity that aims to represent a new starting point for the entire community of Cagliari.
These examples are just a few of the projects completed in Italy and abroad by Progetto CMR, which in 2018 totalled over 200,000 sqm of built-up works including, for example, Generali's new offices in the Hadid Tower in Milan ( 26,000 square meters), the Mistral mixed-use complex in Izmir in Turkey (120,000 square meters) and the first phase of the Slow River Bay masterplan in China (30,000 square meters). A record year for the Industrial Design division too, demonstrated by the presence at the world's most important office furniture fair – Orgatec in Cologne – with six products designed for Citterio, CUF Milan, Emmegi, Frezza and Las Mobili.
The plurality of disciplines and skills is also reflected in the various awards obtained during the year: the Nest Gold Award for Ningbo Duao Art Museum, the Italian Lifestyle Panda Award for the Slow River Bay masterplan, the EcoTechGreen Award – Iconic Landscape for the project of the new stadium of Cagliari Calcio and finally the BIM & Digital Award for De Castillia 23, the future headquarters of the Unipol Group in Milan.