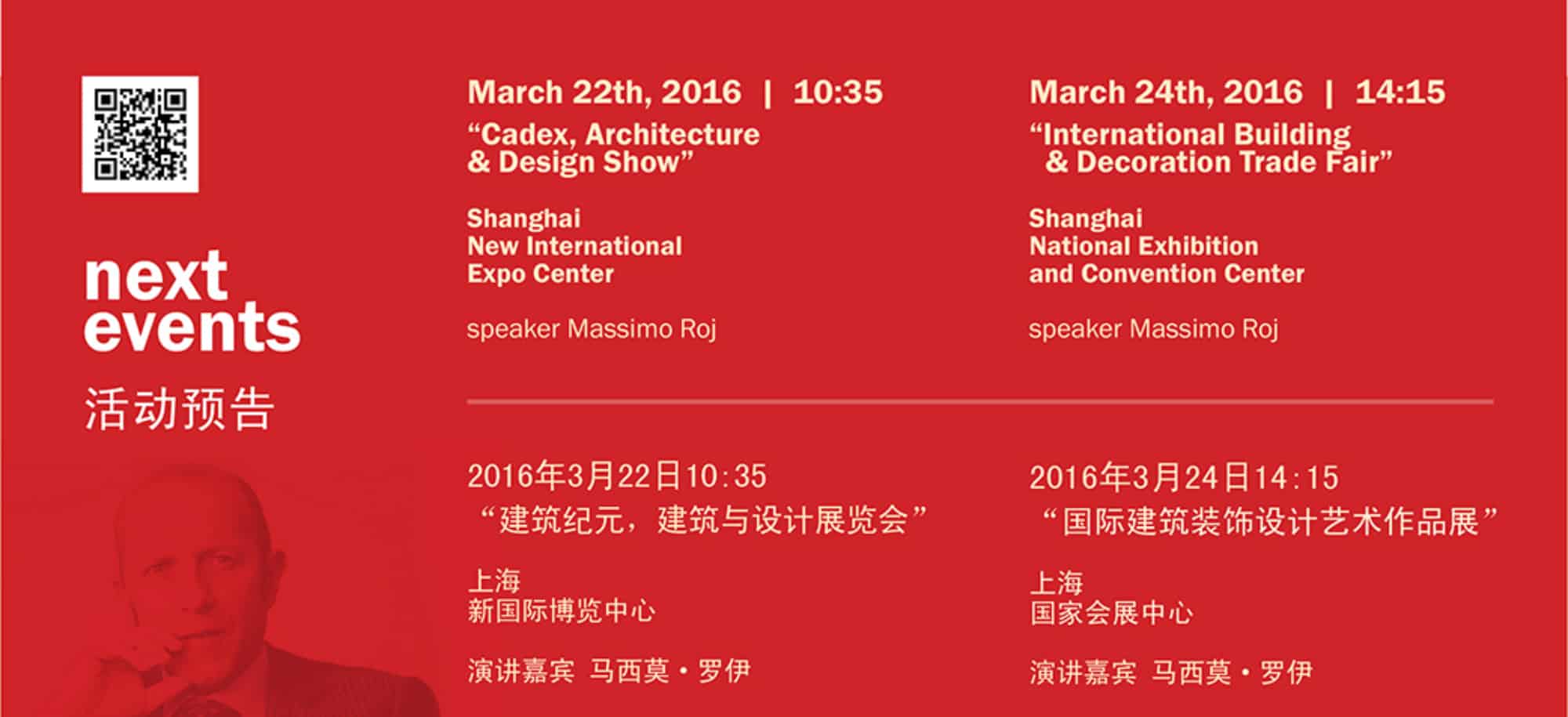 Il 22 Marzo 2016 alle ore 10:35, al Shanghai New International Expo Center, in occasione dell'evento "Cadex, Architecture & Design Show", Massimo Roj è invitato a portare la sua esperienza in materia di sostenibilità con un intervento dal titolo: "Less Ego More Eco: the Italian way to sustainable urbanization".
Il 24 Marzo 2016 dalle 14:15 alle 15:15, al Shanghai National Exhibition and Convention Center, in occasione dell'evento "International Building & Decoration Trade Fair", l'arch. Massimo Roj interverrà invece sul tema del "crossover".
Cadex è un evento internazionale importante per fornitori, produttori, architetti, designer, professionisti del settore immobiliare, imprenditori edili, commercianti e utenti finali per incontrarsi e discutere dei prodotti più innovativi e di successo sul mercato.
L'International Building & Construction Trade Fair ("CBD-IBCTF (Shanghai)") è una piattaforma di incontri e dibattiti centrati sulla filosofia del "custom integration and cross-over development.".