News
Save the date: Tram way to the future by Progetto CMR comes back for Fuorisalone 2018
Date 5 April 2018
Categories News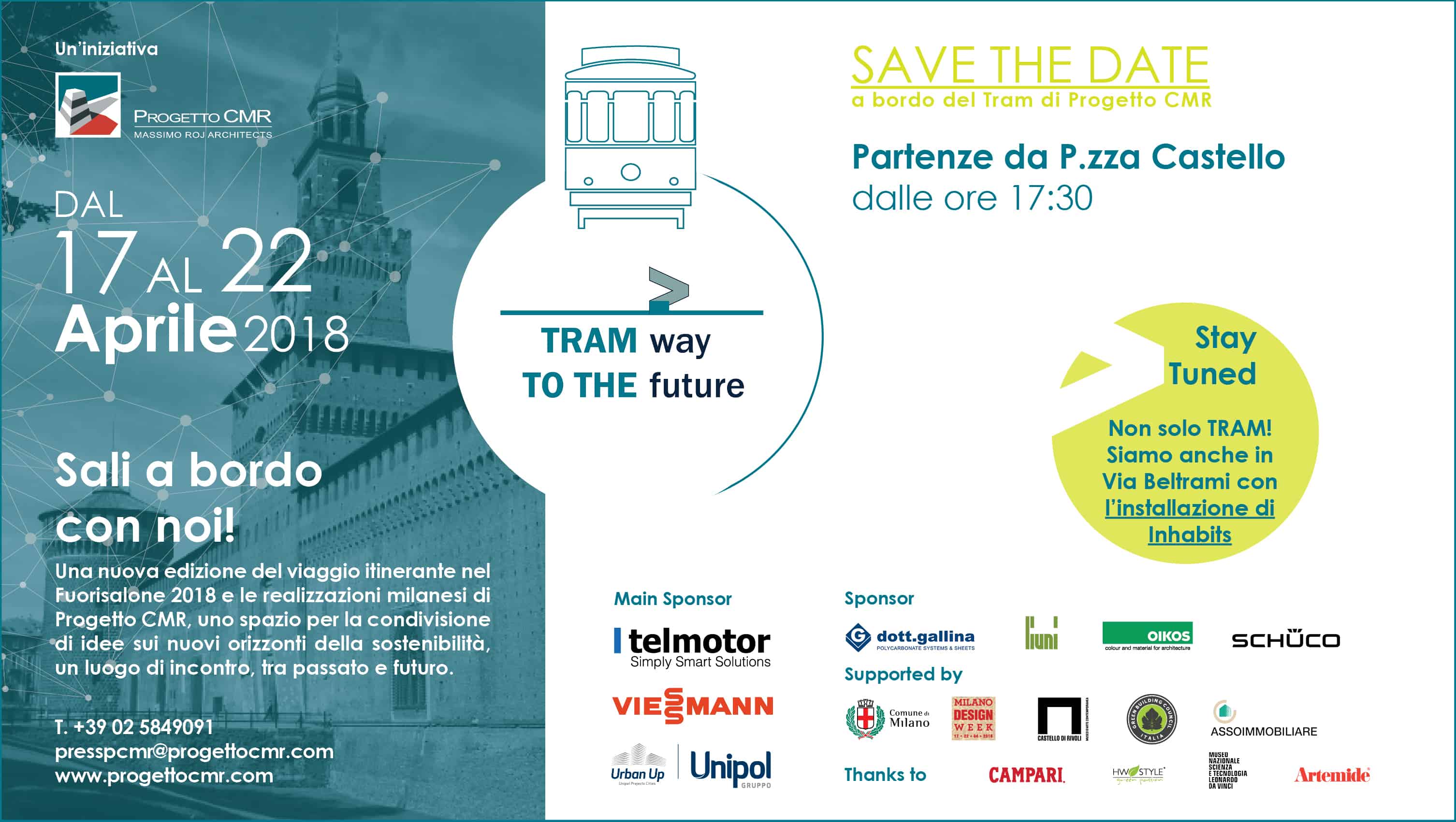 Save the date: Progetto CMR invites everybody to get on 'Tramway to the future', the tram by Progetto CMR will travel in the center of Milanduring Fuorisalone2018.
From April 17th to 22nd Tramway to the future comes back for its second edition after the great success of 2017. The tram will start from Piazza Castello where is set up the smart square 'We feel your energy' also designed by Progetto CMR. This interactive square is included in the wider initiative Ihabits spondored by DDN.
The tram will be a place for sharing ideas on new horizons of sustainability between #architecture, #art and #science. Everyday, from 5:30pm and starting from Piazza Castello, many experts and profesionals in field of Architecture, Art and Science will be on the tram to discuss about Art, Energy, Smart Working and Smart cities in a sustainable way and point of view.
Please subscribe to the link.
"Tram way to the Future" is sponsored by Telmotor, UnipolSai, Viessman. And Dott. Gallina, Liuni, Oikos, Schüco. It is supported by Assoimmobiliare, Castello di Rivoli, Comune di Milano, Green Building Council e Milano Design Week. Thanks also to Artemide, Campari, HWStyle and Museo Nazionale della Scienza e della Tecnologia Leonardo da Vinci.
For the smart square 'We feel your energy' we thank you Beni Stabili, Cosentino, Lab23, Linea Light e Lumentile.